West Essex Honors Hispanic Heritage Month
West Essex celebrated Hispanic Heritage Month from Sept. 15 to Oct. 15 through morning announcements highlighting important contributions of Hispanics.
From Sept. 15 through Oct. 15, West Essex took the time to honor and bring awareness to Hispanic Heritage. By celebrating the culture and influence of people in the past from Spanish-speaking countries, Hispanic Heritage was deservedly recognized. 
To pay homage, there were cultural announcements every morning during this period that honored Hispanic Heritage Month. They highlighted the contributions of Hispanic individuals in economics, music, and new technology who are unknown to most people. Two students volunteered to make these announcements: Maria Kardash and Katsiaryna Butsko. 
"Only a few people volunteered to share important facts about Hispanic heritage month that, to me, seem very important to share to other students and staff members, even if they are not of Hispanic descent," Busko said. "I was honored to receive this role to share the Hispanic culture."
Even if someone is not Hispanic, they can still find value for the culture itself and people can still try to learn about it. They can apply themselves to learn about diverse cultures. 
"Although I am not Hispanic myself, I really do appreciate the diversity of many Hispanic cultures," Kardash said. 
Some important contributions are sometimes hidden or unknown from that of Hispanic descendants. A lot of accomplishments that have made an impact in society are lower profile in the world. By honoring this month, people are able to celebrate these smaller but valuable contributions. 
"A lot of people are unaware of the many life-changing contributions of Hispanics," Kardash said. "This month gives people a chance to learn more about the importance and influence of many talented Hispanic people."
Being able to celebrate unique cultures with others, can allow people to connect with one another. 
"I myself am Russian, so I understand what it is like to feel a little left out when nobody else shares the same food or the same ideas," Busko said. "However, continuing to celebrate your heritage with others and encourage others to join really connects you with everyone else, despite what differences they may have."
This month honors Hispanic Heritage, and its goal was for other people to learn about these cultures. It is important for people who live in a society with a variety of cultures to be educated about them. People should learn and want to know more about other cultures around them.
Behind the Byline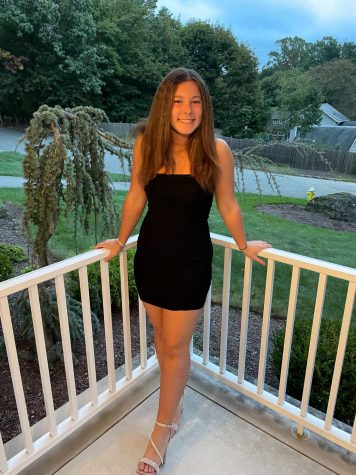 Francesca Loffredo, News & Features Editor
Francesca Loffredo is a News & Features Editor for the 2022-2023 Wessex Wire. She plays tennis and softball for the West Essex team. Francesca loves hanging out with her friends and family, and spending time at the beach.