Unique Halloween costumes that will bring a 'pop' to the party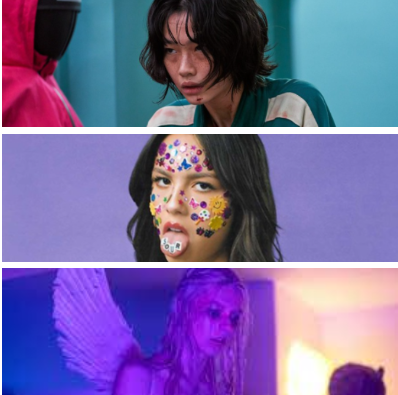 For the past few years, we seem to have seen the same styles of Halloween costumes over and over again. Halloween is the only time of year when people can dress up as absolutely anything they want, and it's time to start taking advantage of that opportunity. There's nothing wrong with sticking to the classics, however, sometimes it's cool to step outside of the box once in a while. With that, here's a couple of costumes to get the party talking. 
Joe Goldberg from "You" 
Hit Netflix drama series "You" returned with its third season this fall, making this costume more iconic than ever. Joe Goldberg, the main character of the show, has a very simple wardrobe. When in "disguise", Joe wears a classic blue denim jacket, paired with a baseball cap (which obviously makes him unrecognizable) and a pair of blue pants. Although this costume is not easily recognizable at first glance, people will immediately know who you're dressed as when you say the name "Joe."
"Squid Games" player/guard
There's no doubt that "Squid Games" was one of the most talked-about Netflix releases this year. There are a lot of different costume ideas that can come out of this crazy thriller series. Whether it's a solo costume or a group getup, the green tracksuits and red jumpsuits will be recognized anywhere. 
Olivia Rodrigo
If you're looking for a costume that will be "good 4 u", Olivia Rodrigo is the way to go. With a light blue cheerleader uniform and a pair of black latex gloves, you can recreate her famous look from her "good 4 u" music video. From her iconic music video looks to her album cover aesthetic, Rodrigo has multiple versions of costumes people can draw from for this spooky season. 
"Euphoria" cast
Grab your group and grab your glitter-it's time to enter the world of "Euphoria." Whether it's their breathtaking Halloween costumes, such as Jules' angel costume or Kat's nun outfit, or just their iconic episode looks, dressing like the cast of the most popular HBO show is a great costume to get the party started. 
Britney Spears
After having one of the most challenging years, pop-icon Britney Spears definitely deserves a tribute. With tons of music-video looks to choose from, Spears is an easy yet super fun costume. Whether it's inspired by her school-girl "…Baby One More Time" era or her jaw-dropping 2001 VMA performance look, you could never go wrong with Britney. 
These easily recognizable costumes will bring life to the party without spending a lot of time or money. With any of these looks, you're guaranteed to have all eyes on you.
Behind the Byline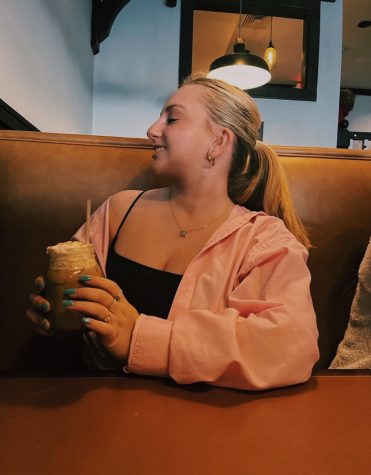 Ally Uhlendorf, Editor in Chief
Ally is an Editor in Chief for the 2021-2022 Wessex Wire staff. In her free time, she is either with her friends, listening to Harry Styles, or singing. Fun fact: If you get her a caramel iced coffee from Dunkin, she will love you forever.