REVIEW: Marvel's new film breaks racial barriers and shatters the company's expectations
Action, adventure, epic fight scenes and complicated relationships are just some of the ingredients in any good Marvel movie. However, the additional martial arts, magic and mystical creatures featured in "Shang-Chi and the Legend of the Ten Rings" blew fans' expectations out of the water.  Despite the lack of budget and promotion, this film broke records and received astounding reviews. 
The Marvel film graced the theaters on Sept. 3, 2021, breaking pandemic box office records. Unlike the slew of recent Marvel projects that have been released both in cinemas and on Disney Plus with an extra fee, "Shang-Chi" was only found in movie theaters. The film stars Simu Liu as Shang-Chi and Awkwafina as Shang-Chi's best friend and sidekick, Katy Chen Ruiwen. 
"Shang-Chi" unfolds the life story of Shaun, a 25-year-old hotel valet in San Francisco. His secret past is revealed to Katy and the world when he is attacked on a city bus. This creates a chain reaction that brings the protagonists to Ta Lo, a mystical village that has connections to his late mother. After violent fights with a magical creature, Katy and Shaun return to San Francisco and the movie draws to a close. However, the end-credit scenes hint at a future for Shang-Chi and Katy's adventures. 
"The movie overall had beautiful fight choreography [and] a great story," junior Aaron Itzhaki said. "The characters really were the strongest part of the movie; they all felt real and had genuine motivations and struggles behind them." 
Something that makes "Shang-Chi" different from the other Marvel Cinematic Universe (MCU) movies is its Asian cast. "Shang-Chi" is the first Marvel movie with an Asian lead. Another difference is that the various other Marvel Movies were accompanied by vast promotion including social media posts, a press tour and billboards. "Shang-Chi" was extremely under-promoted, with the main actor Simu Liu having to do most of the marketing himself. Marvel fans have begun to wonder whether this choice was racially motivated. 
Just recently, on Oct. 11, "Shang-Chi" surpassed $400 million globally in box office sales. While Liu's instagram was covered with gratitude for this amazing feat, Marvel's stayed quiet. 
"Shang-Chi" received a similar budget to that of early Marvel movies, costing around $150 million to make. More recent films have had a much larger budget, leaving "Shang-Chi" extremely underfunded.  The average budget for Marvel movies is $190,350,000. Disney now has the resources to provide larger budgets for its movies, but the budget for "Shang-Chi" does not reflect this. Marvel movie budgets usually reflect the assumed demand by fans. They obviously missed the mark on this one, as the ticket sales of "Shang-Chi " have boomed, making it one of the most successful pandemic movies. 
Fans wonder why Marvel executives did not expect "Shang-Chi" to do as well as it did. We may never know how well this movie would have done with a larger budget for promotion, nor will we know if its lack of funding was motivated by racial bias. Marvel as a company might not have been ready for this kind of diversity in one of their films, but their fans definitely were. 
"I think that they could have done way more to promote the movie, as it was so incredible," sophomore Hailey Levenberg said. "It needed more recognition. It was one of the best Marvel movies I've seen in a long time."
Behind the Byline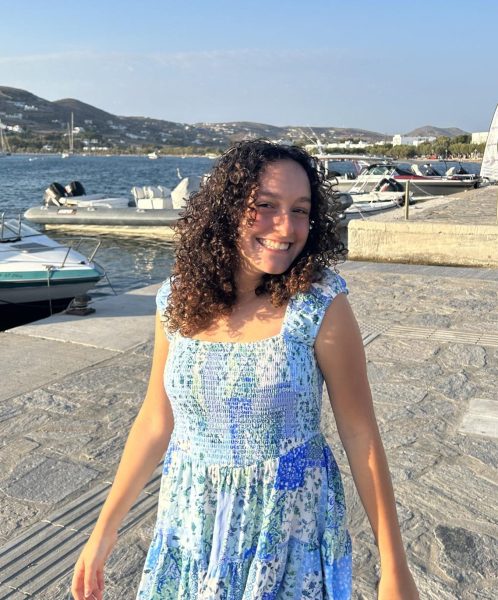 Eliana Rosen, Editor in Chief
Eliana Rosen is an Editor in Chief of the 2023-2024 Wessex Wire. When she isn't spending time with friends and family, she is probably listening to Taylor Swift and Noah Kahan on repeat. She spends her summers at Camp Ramah in the Poconos, her home away from home.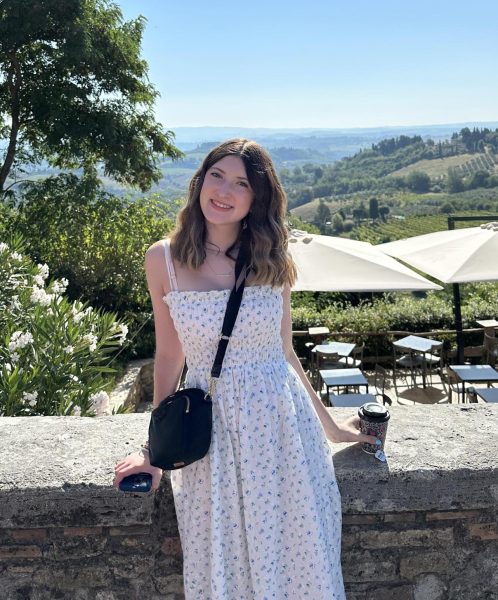 Molly Wolf, Managing Editor
Molly Wolf is a 2023-2024 Managing Editor for the Wessex Wire. When she is not spending time with her friends and family, she is usually scrolling through TikTok or listening to music. Her favorite singer is Taylor Swift and her favorite TV show is "Gilmore Girls."