How to unwind during this fall season
The transition from summer to autumn can become overwhelming at times. Students are under a lot of pressure when back-to-school season comes around. It's easy to let your emotions block out the pleasurable moments that come with this time of year, so this is your reminder to take in everything while you can. It's not all that bad when you factor in all of the pros that this time of year rolls in. If the start of pumpkin spice and spooky season hasn't been so much of a breeze for you, consider taking part in the abundance of these seasonal activities.
Reading
Less and less people these days appreciate a good book. Imagine it's a Sunday morning and the sunlight is just starting to peek through the blinds. It's 60 degrees out and the thought of being wrapped in a blanket is the only thing going through your mind. Now all that's missing is a book to set the mood. The majority of people in this generation wake up in the morning to immediately reach for their phone. This can be degrading to mental health for a number of reasons. Instead of browsing social media and ultimately wasting time, try and incorporate some reading into your mornings. Bonus points if it's a book related to this time of year.
Taking a long walk
From the time we spend at school, work, and sleeping, so much of our day is spent indoors. A little sunshine and fresh air can go a long way. Not to mention, exercise releases endorphins in our bodies, giving off that natural high feeling. It's probably one of the best ways to reset your brain and take it all in. Take advantage of these last few moments of nice weather as the leaves transform into vibrant colors because it will all change so quickly come December.
Football games
This point in time is peak football season. Even if you're not necessarily a sports person, events like these can give people a chance to come together. For high schoolers, going to school sporting events is a great option to feel a part of something. But attending a game isn't the only option; join your family on the couch on Sunday nights, turn on the football channel and eat some good food.
Shopping/styling
'Tis the season for layering, cardigans, and fuzzy socks. The great thing about fall is that it isn't absolutely necessary to wear a heavy jacket all the time, but it's cool enough that you won't overheat in a long sleeve and pants. One might say that it's the perfect time to experiment and indulge in fashion. Stores such as Pacsun, Urban Outfitters, Tilly's, Shein, and American Eagle are always up to date on the latest and greatest trends and have something for everyone.
Indulging in seasonal foods/beverages
If for some strange reason you weren't aware, now is the time that places like Starbucks and Dunkin' Donuts thrive. It's the season of pumpkin spice everything. It's pretty likely that you can try a new seasonal beverage every day for two or three weeks. And who doesn't like trying new things here and there? It might be a good idea to spice up your drive-thru order, whether that be figuratively or literally.
Movie nights
It's safe to say that most people have a special place in their hearts for a certain Halloween film. For those that grew up watching Disney channel, it is more likely that that is the case for them. No person is too old or too grown out of classics such as "The Nightmare Before Christmas" or "Halloweentown". There's nothing better than finally getting that well-earned free time to put your feet up and watch that movie you've had in mind for some time. Whether you're solo or have company, mindless movie nights will give you something to look forward to.
Decorating
From displaying elegant pumpkins on your front steps to setting up creepy replicas, there's no wrong way to decorate for the holiday. Activities like this call for family bonding and collaboration. So besides it being satisfying, it creates a meaningful experience for loved ones to share together. It gives you something to feel accomplished over as well.
Candle/scent shopping
One final way to really get into the spirit and enjoy the season is through aromatherapy. Filling a room with or wearing an appealing fragrance has been proven to calm the mind. Besides just buying products that smell nice in general, a trip to Bath and Body Works for example can amount to a very relaxing day. Our senses do a lot for us, so take some time out of your day and reward your nose.
Behind the Byline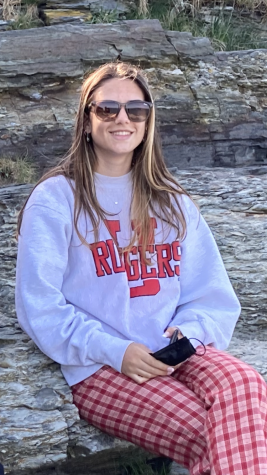 Gabby Pawlowski, Senior Chief News & Features Editor
Gabby is one of the two senior chief news and features editors for the 2021-2022 staff on the WessexWire. When she's not playing soccer or lacrosse, Gabby likes to watch shows like American Horror Story and Scream Queens. Her favorite food is burritos. She wants to work in the field of psychology at some point in the future and takes interest in astrology. With her 3 friends Ally, Jamie and Roxanne she has a podcast called "Ragja that!" which you can stream on Youtube and Anchor.