500 wins and counting for West Essex Field Hockey legend Coach Jill Cosse
West Essex has built a powerhouse field hockey program that has been crowned Essex County and state champs numerous times, in addition to their 2016 Tournament of Champions win. The mastermind and ringleader responsible for the program's success is the respected and elite coach, Jill Cosse.  
Coach Jill Cosse reached her 500th win on Sept. 21, 2021. After defeating Montclair Kimberley Academy eight goals to none, the Lady Knights proudly surrounded their coach with love and excitement for her accomplishment. Winning 500 games is not an easy task, and only a handful of high school coaches can say they've achieved this goal. However, very few coaches have a record as impressive as Cosse's. With a 500-41-12 record, Cosse stands with the elite as her continuous success is due to her devotion to developing stars. 
From the top varsity squad all the way to the middle school team, Cosse has impacted each level of the program and has made it a nationally recognized organization. This milestone is just another piece of evidence to her incredible story. 
As the final seconds of the MKA game came to a close, senior captains Halle Aschenbach and Gianna Puorro excitedly charged over to Cosse, throwing buckets of water with their team marching behind them. In the world of sports, it is tradition for players to dump a cooler of water on their coach after a historical event, and that's just what Aschenbach and Pourro aimed to do. 
The entire West Essex community, especially those who have worked closely with Cosse, are beyond proud and thrilled with her accomplishment. "I couldn't be happier for Coach Cosse reaching her 500th win. There is no one who works harder and truly cares more about each and every one of us" junior starter Gianna Macrino said.
"Like life, we will get one shot to make games matter this season," Cosse said. "That is why I wanted this season because that is the way a championship team should be thinking." 
Her winnings will not stop now. This is just one accomplishment along the way of what Cosse hopes is a season full of another handful of victories and milestones. Cosse has the all or nothing mentality, which is lethal in the world of sports.
Coach Cosse has no intention of pressing the brakes this season. This season isn't just about her reaching a great personal goal. "I want the girls to win everything," Cosse said. 
Behind the Byline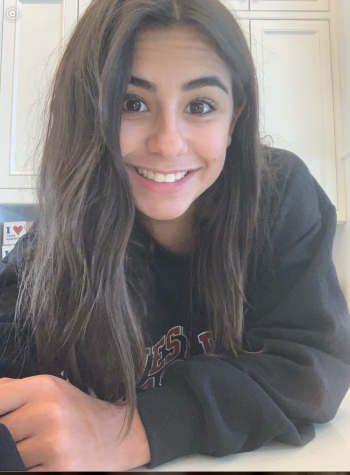 Jordan Cohen, Sports Editor
Jordan Cohen is a  2021-2022 Sports Editor for the Wessex Wire. She loves to play tennis, basketball, and lacrosse for the school. Jordan also enjoys hanging out with her friends, watching Netflix, especially two of her favorite shows "Grey's Anatomy" and "The Vampire Diaries".