32nd NHL team gets Kraken in their inaugural season 
After years of strenuous planning, intense funding and strategic drafting, the Seattle Kraken finally made their NHL debut on Oct. 12. With a pool of players from each of the other 31 NHL teams, the Kraken are in a situation unfamiliar to many of the leagues' players. None of these guys have ever played together. They face the challenge of forming chemistry on and off the ice, gaining fan support and developing into a threatening team. Their journey began against the Las Vegas Golden Knights.
Taking the ice for the first time at the Knight's T-Mobile Arena, the energy was high and fans were loud. However, the initial nerves got the best of the Kraken as the score was 3-0 halfway through the second period. However, when Kraken Center Ryan Donato made history by scoring the first goal in franchise history, he instilled hope in the team. The Kraken rallied and had the Knights on their heels as they managed to tie the game at three.. However, unfortunately for the Kraken, the Knights were able to capitalize on a deflection in the middle of the third that became the game winning goal. Despite their first game being a loss, the heart and passion the players showed even when they were down 3-0 gave fans a reason to have tremendous hope for the team's success this season and for years to come. 
For their first game ever, the Kraken looked like they had potential to evolve into a dynamic team that plays with heart. With former Calgary Flames captain Mark Giordano being named the first ever Kraken captain, the organization entrusts him with the ability to lead by example and help develop team chemistry; a trait of his that was apparent on the ice. 
Fans around the league already love the Kraken: partially due to their vibrant and unique uniforms, partially because some of their favorite players are on the team and partially because it is fun to root for the underdogs.
Expansion teams rarely have success in their inaugural season due to lack of chemistry, support and their overall inexperience. However, when the Vegas Golden Knights advanced to the Stanley Cup in the 2017-2018 season (their first season), they changed the expectation for expansion teams. The Seattle Kraken have the fans, the hype, the jerseys and the players to make a name for themselves, but they will need to continue to form chemistry and confidence within each other to maximize their full potential. 
Behind the Byline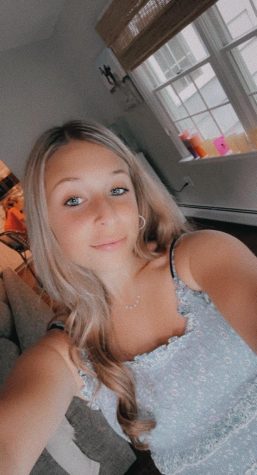 Remi Goldstein, Editor in Chief
Remi Goldstein is an Editor-in-Chief for the 2021-2022 Wessex Wire! She loves to play soccer for the school in the fall and on her  club team year-round! Remi also enjoys watching Netflix (especially Grey's Anatomy), hanging out with friends and listening to music!