Styles of Summer 2021
Review the trends that took over the fashion industry under the summer sun.
Every summer, new eccentric trends take over the fashion industry. However, Summer 2021 was like no other. In fact, many were so good they are sticking around for the current fall season. Check out these looks from West Essex students!
Small Purses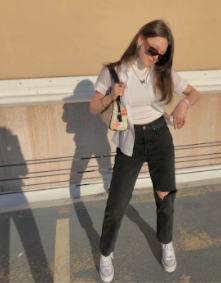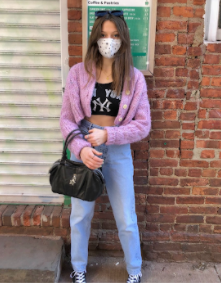 Small purses have made their way back to the fashion industry. This little accessory can be added to any outfit to give it more detail. Whether solid colored or a colorful pattern, the industry is so excited to have these purses back in its closet. 
Trucker Hats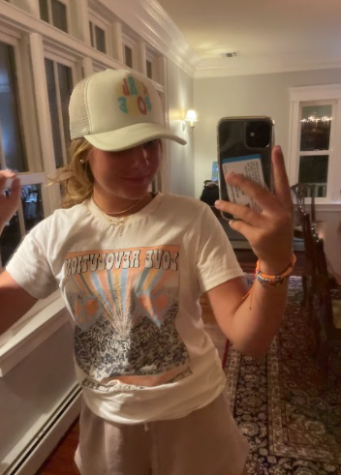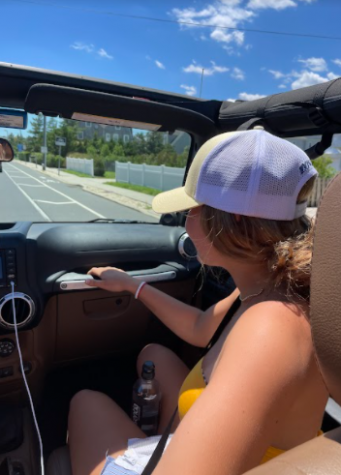 Trucker hats have become a staple of the fashion industry this summer. Paired with a bathing suit, jeans or even a dress, this accessory only became more popular as the Summer season went on.
Rectangle Sunglasses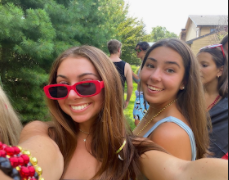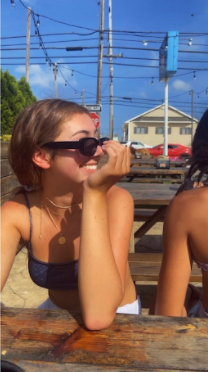 The rectangle sunglasses are a recent fashion trend that took over the industry this summer. The glasses come in all different colors and make outfits look more unique. The sunglasses can be worn with anything from sweatshirts to a fancy dress. Be ready to see more of this trend in the fall because it is only becoming more popular.
Matching Sets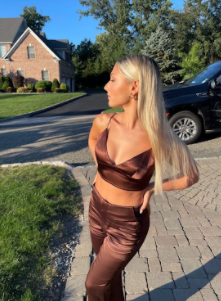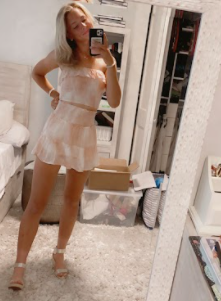 Matching Sets flooded the fashion industry this summer. From matching pants and tops from matching skirts and shirts, these sets can be very unique or sophisticated. The trend became so popular because it makes your style look more structured. Though it originated around June, we should not be surprised if we see similar sets on the streets this fall.
Scarves as Tops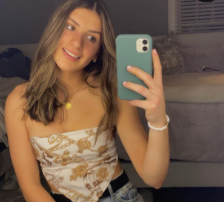 Usually we see scarves around people's necks or used in their hair, but this summer they were worn as tops. This trend has turned into a staple in the fashion industry because of how chic they make outfits look. These silk scarves can be paired with jean shorts, pants or skirts and have continued to become a more popular trend!
Bold Prints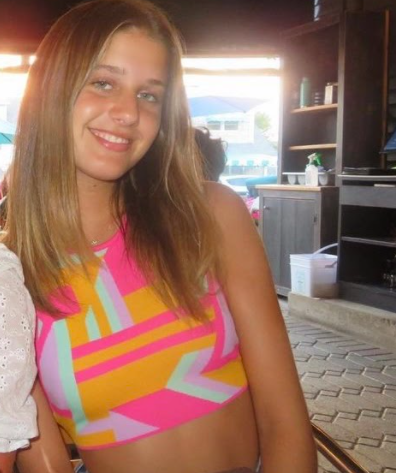 Bold prints on tops and bottoms became a very popular trend, for they make outfits more eccentric looking and eye-catching. The prints are striking and make you look more confident!
Pastels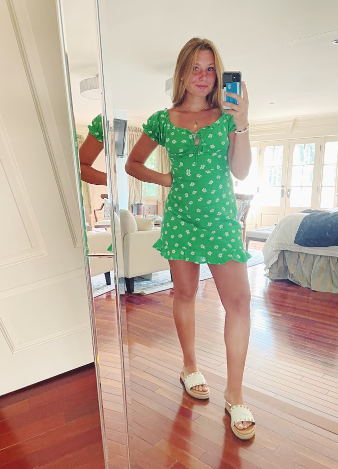 Pastel colored outfits are one of the most popular fashion trends this summer. Pastel shades such as blue, pink, orange and green are perfect for fitting the summer attire aesthetic. Pastel colors work on dresses, tops, shirts, matching sets and more because they encompass the serenity of Summer.
Outfit Matching Masks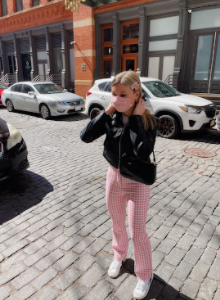 Masks have become a new addition to our everyday wardrobes. Veering away from the simple and plain face coverings, the popularity of trendy mask designs has skyrocketed. Masks can tie your outfit together while implementing a unique edition to a more simple outfit. 
Sun Dresses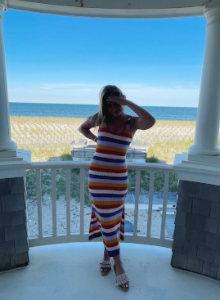 Sun dresses have always been a trend during the summer, but in 2021 people have taken a different approach to the iconic style. People have gravitated towards long, knit dresses to make their style look more elegant. These dresses work very well with tans and are perfect for a night out to dinner or even just for the beach!
Sarong Wraps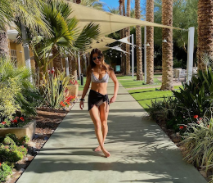 Bathing suits are of course popular each summer, but sarong wraps have also become a major trend. These are perfect to wear over any bathing suit and if you want to add a little uniqueness to your beach outfit. We won't be seeing a lot of sarong wraps this fall and winter but be ready for them to come back to the shelves in Summer 2022!
Accessories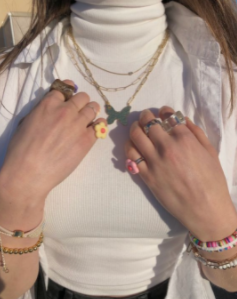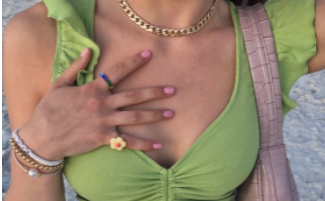 Summer 2021 was filled with all different types of jewelry. One main jewelry trend was elementary styled bracelets, rings and necklaces. People sported thick, beaded jewelry to pay homage to their elementary school selves. Another popular trend this summer were the gold Karen Lazaar bracelets. Both accessories could be added to any outfit to make it pop more!
Photos Courtesy of Reese Biggerstaff, Isabella DeRose, Haleigh Farese, Angelina Velardi, Molly Simon, Olivia Wiess and Riley Maurer.
Behind the Byline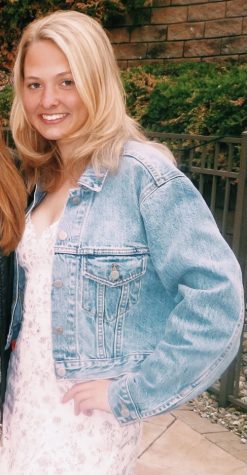 Molly Simon, Senior Chief Arts and Culture Editor
Molly is the Senior Chief Arts and Culture Section Editor for the 2021-2022 Wessex Wire. Molly's favorite things to do are play lacrosse and soccer. She is the Varsity Lacrosse captain. She also loves to spend time at the beach and with her friends. Her favorite Netflix show is "Gossip Girl" and favorite movie is "The Devil Wears Prada."