Young Americans celebrate victory over Europe in 2021 Ryder Cup
Hats have been flipped backwards, champagne has been popped and sprayed, the American golfers finally brought back home the beloved Ryder Cup Sept. 25-26, looking for their first back to back win on home turf since 1983 . The European golf game has dominated the Ryder Cup but this young American team, to Europe's detriment,  has made their mark and is not going anywhere.
The Americans were hungry. It wasn't simply just a tournament of well played golf. Passion was burning behind the 400 yard drive from Bryson DeChambeau at the Whistling Straits Golf Course in Wisconsin. Jordan Speith could have given up after he was given a horrendous lie with almost no chance of saving par, but instead he hit one of the most impressive shots in the golf history to stick one on the green rolling towards the pin.
This tournament was more than just "a bunch of guys" playing for a large prize fund. The youngest ever American team to defeat Europe was playing for the pride of their home country. 
---
Photo Credit: "Ryder Cup Flag" by Camron Flanders is licensed under (CC BY-NC-ND 2.0)
Behind the Byline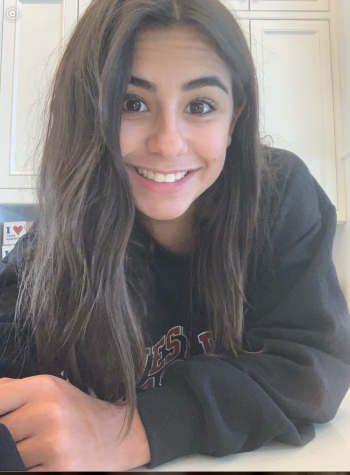 Jordan Cohen, Sports Editor
Jordan Cohen is a  2021-2022 Sports Editor for the Wessex Wire. She loves to play tennis, basketball, and lacrosse for the school. Jordan also enjoys hanging out with her friends, watching Netflix, especially two of her favorite shows "Grey's Anatomy" and "The Vampire Diaries".