REVIEW: 'Friends: The Reunion' brings fan-favorites back to life
So no one told you life was gonna be this way… 👏👏👏👏 Six friends. Ten seasons. One incredible bond. "Friends" began as a '90s sitcom, but soon transformed into a global phenomenon. Each of the beloved cast members had not been in the same room together all at once since the final day of filming when the cast said a fond farewell to their trademark characters. However, that changed when Jennifer Aniston, David Schwimmer, Courtney Cox, Matt LeBlanc, Lisa Kudrow and Matthew Perry's emotional reunion was captured on film in an incredible special hosted by James Cordon that aired May 26.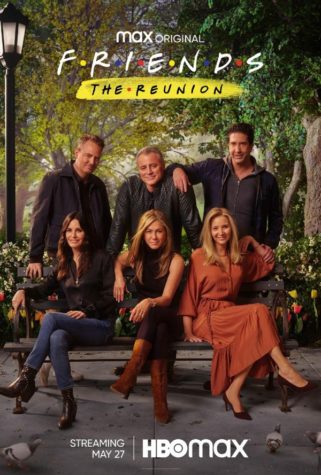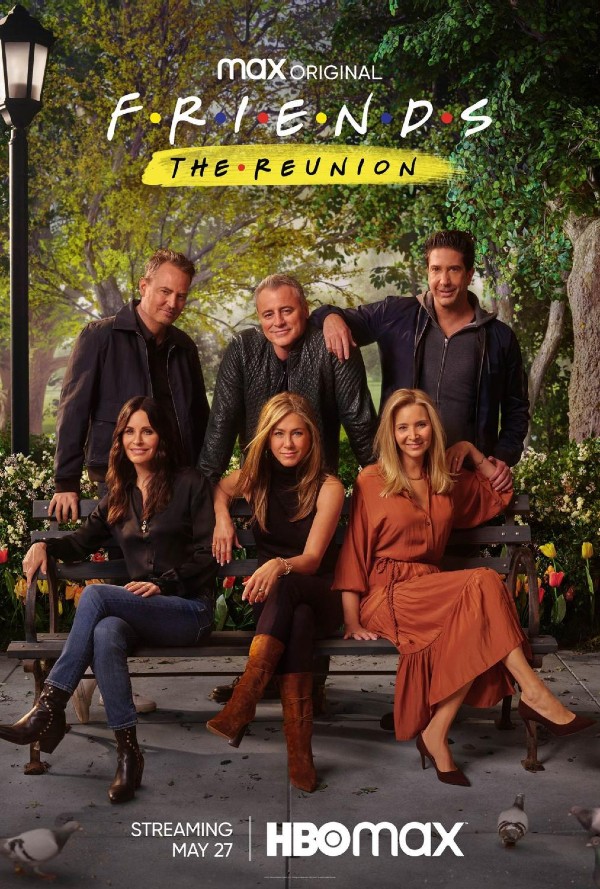 "Friends: The Reunion," streaming on HBO Max, is an hour and a half of pure joy and nostalgia. The cinematic masterpiece began with each of the cast members walking into a replica of the exact set used for "Friends," and it showcased their genuine, heartfelt reactions that enveloped the audience with all the feels. The cast spent time reminiscing about their personal favorite moments on the show, and even reenacted some of the most iconic, fan-favorite scenes with a table read.
Special guest stars were featured sporadically throughout the program, including both actors who appeared on the show way back when, as well as additional renowned celebrities who spoke of their very own favorite "Friends" moments. Appearances by big names such as David Beckham, Justin Bieber, Cara Delevigne and Lady Gaga entertained the audience and brought a smile to everyone's faces. 
Constructed by Marta Kaufman, David Crane and Kevin Bright, Rachel, Ross, Monica, Joey, Phoebe and Chandler were so creatively and incredibly portrayed, and the actors' groundbreaking work has been admired on T.V. screens everywhere for the past few decades.  The six's family-like relationship off-screen was evidently displayed in the beautiful chemistry shown on our televisions consistently over the decade "Friends" aired. Each and every one of them carried that love for each other into the entirety of this reunion. Even though the cast has aged, their friendship is still as tight-knit as ever, and the spark of admiration they all have for one another has not faded one bit. "Friends: The Reunion" solidified that the F.R.I.E.N.D.S will forever live by the motto, "I'll be there for you!" 
Behind the Byline

Rachel Levine, Editor in Chief
Rachel Levine is a 2022-2023 Editor in chief for the Wessex Wire! She enjoys running, going to the beach, and listening to music. She also loves spending time with her family and friends.