Baseball Q&A with Eric Johnson
The baseball team concluded a successful season June 5 with 12 wins and nine losses while reaching the 2nd round of the state tournament. Never letting up, the boys managed to pull out some big wins against Verona and even mercying the GNT champs, Milburn. Even with the strong underclassmen they still have, the Knights will miss the seniors that have made an immense impact on the team for the past 4 years. 
Q&A with Head Coach Eric Johnson 
How has the season been going so far?
We have had a blast this season. We had the chance to play in some really big games, including GNT games against some really strong opponents and have picked up some great victories. We are really hard to beat when we catch momentum. We are looking forward to making some noise in the State Tournament.
What's been the most surprising part of the season thus far?
We had a stretch of six games that we won, the sixth against a MLB prospect from Verona throwing 90+. We executed the game plan flawlessly and shocked the county by winning the game in extra innings off a suicide squeeze play.
What do you think has played a big role in the success you guys have had so far?
I think our baseball team genuinely enjoys being together and practicing and playing the game, day in and day out. We also tried to simplify the game as much as possible this year because of the uncertainties COVID-19 brought us this season.
What are your goals for the remainder of the season?
We want to compete in every game of the state tournament and just continue to get better. The only goal that matters to us is staying together as a team and playing as hard as possible for each other, win or lose.
Behind the Byline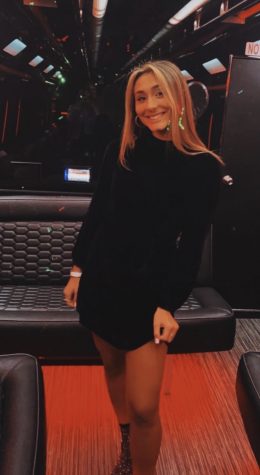 Alivia Sabato, Visual Media Editor
Alivia Sabato is a Visual Media Editor for the 2022-2023 school year. She previously worked as a Sports Editor and Contributor.