REVIEW: Billie Eilish gets vulnerable with 'Your Power'
On April 29, 2021, Billie Eilish released the first single "Your Power" from her upcoming album "Happier Than Ever." Different from any of her previous work, this folk-style song captures the perspective of an adolescent girl dealing with the damage of an abuse of power.  
Through her vulnerable lyrics and soft singing tone, Eilish created such a beautiful song about such a heavy and sensitive topic. You can truly feel the heartbreak and anger in her voice as she tells the story of her experience with manipulation and abuse. 
Through the lyrics "Does it keep you in control?/For you to keep her in a cage?" Eilish expresses her anger and frustration with the person she's singing about. She repeatedly asks "How dare you?" as a way to question the abusers' reasoning for their mistreatment and harm. 
Eilish is in a new era, and everyone is loving it. "Your Power" was the perfect single to release off her upcoming album, because it truly shows the raw and emotional side of the pop-star's life. The single has an extremely powerful message by calling out abusers who exploit younger women. The heavy lyrics are accompanied by a soft, acoustic instrumental, which makes her message even more powerful. 
This chilling single is a beautiful introduction to the world of "Happier Than Ever", and fans are eager to hear more. 
Behind the Byline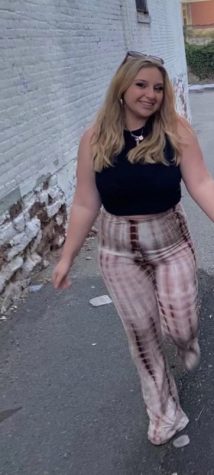 Ally Uhlendorf, Editor in Chief
Ally is an Editor in Chief for the 2021-2022 Wessex Wire staff. In her free time, she is either with her friends, listening to Harry Styles, or singing. Fun fact: If you get her a caramel iced coffee from Dunkin, she will love you forever.