New York Knicks resurgence leaves fans hopeful
The New York Knicks, the second most valuable NBA franchise, have only made one second-round appearance since the new millennia despite playing in the Eastern Conference, notably weaker than the Western Conference. The cycle of disappointment for Knicks fans has been an ever-present natural pattern, where fans of the team think they may become the best of the best, but eventually watch the team collapse. This cycle hit its low in the summer of 2019, where Knicks fans hopeful of drafting Duke star Zion Williamson and signing superstars Kevin Durant and Kyrie Irving, completely whiffed and lost Durant and Irving to their cross-city rival, the Brooklyn Nets. Another year of trash basketball furthered this disappointment, however, in that offseason, the organization struck gold with the hire of Tom Thibodeau as head coach and Leon Rose as general manager, who completely revamped the culture and roster of the team.
Knicks fans' expectations have been surpassed because what seemed like a bottom league roster developed into a 4th seeded playoff team.  
"Coming in, I never saw Julius Randle's emergence coming," junior James Ignacio said. "I expected RJ Barrett to improve, and he has over the season, but Randle has been surprisingly amazing. I was expecting to tank for a PG or a piece in this years' draft because it looks stacked in the top 10."
"I honestly did not know what to expect of the Knicks going into this season." senior Garrett Kessler, "The only thing I really felt confident about was the hiring of coach Tom Thibodeau."
While Knicks fans are hopeful for the future, they remain cautiously optimistic about the future of the team, knowing at any moment, they may regress back into a dumpster fire.
"As far as title hopes go, I do not think they have a chance this year but who knows what the future holds," said Kessler. "For all we know they could go back to winning 25 or 30 games next year."
"Hopefully this season isn't a fluke and we actually start winning more in the future," said Ignacio.
The Knicks are currently tied 1-1 in their first-round series against the Atlanta Hawks, after a comeback win on Wednesday. The fans are hopeful and based on seeding, they have a reason to be so. Only time will tell what the future holds for the Knicks, but one thing's for certain: the Knicks will always find the most difficult way to do things. 
Behind the Byline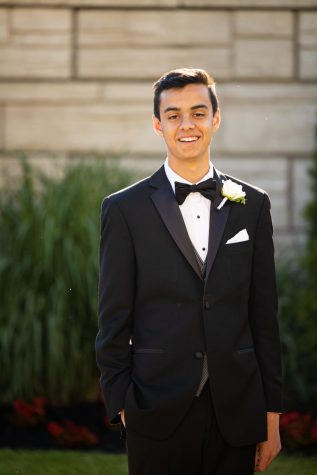 Curran Rastogi, Managing Editor
Curran Rastogi is a Managing Editor for the Wessex Wire. He runs cross country in the fall and plays golf in the fall. Fun Fact: He met Devin McCourty and Logan Ryan in a hotel lobby.