Girls Lacrosse looks to add to historic season and emerge as SEC champions
After a mediocre 2019 season and a canceled 2020 season, the Girls Lacrosse team had little expectations coming into this spring. With practically a brand new team due to past graduates and a small senior class of players, the team had no prior chemistry nor experience together. However, with one of their most historic seasons so far, the team has blown their competition out of the water, exceeding expectations. Off to a 12-1 start, the team has had major victories including one against Montclair, one of the best teams in Essex County. The girls will face Montclair Kimberley Academy in the county finals tomorrow where the Knights look to be crowned the Essex County champions on Saturday.
With leadership from senior captains Rebecca Desiderio and Gabby Maisto along with junior captain Molly Simon, the trio has done a wonderful job establishing team camaraderie along with a hardworking team mantra. 
Devoting after-school hours to lacrosse practice, the team has continued to improve with every game. With impressive stick skills and perfectly practiced set plays, it has been hard for teams to even compete against the Knights, out scoring their opponents 191-68. 
With Caitlin Lutz leading the attack combined with the skill of midfielders Gianna Puorro and Molly Simon, the three returns have led by example on the offensive end of the field. Furthermore, the addition of players such as Gianna Macrino, Cielle McInerney, Haleigh Farese and Alivia Sabato have completed the offensive threat as their talents have greatly contributed to the success of the season. On the defensive side of the field, junior Halle Aschenbach along with seniors Gabby Maisto and Rebecca Desiderio have excelled against top-level attackers. Adding freshman defender Evie Minella and sophomore goalie Jordan Cohen to the mix have also greatly helped the Knight's defense. 
With most of the season under their belt, the team looks to make a run in states and finish their season strong. However, for the time being, they have one focus: beating MKA tomorrow May 22. Come out to the turf at 1 p.m. and support the Lady Knights as they look to win their first county championship since 2014. 
Behind the Byline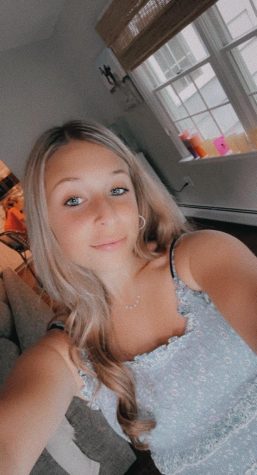 Remi Goldstein, Editor in Chief
Remi Goldstein is an Editor-in-Chief for the 2021-2022 Wessex Wire! She loves hanging out with her friends, listening to music, and playing soccer for both the school and her club team! Remi is an avid coffee drinker and Grey's Anatomy watcher.