REVIEW: Taylor's 'Fearless' is a nostalgic masterpiece 
The experience of listening to Taylor Swift alone in your room as a kid in the early 2000s was one that grown-up Swifties never imagined they'd experience again. However on April 9, Swift re-released her "Fearless" album, allowing her older fans to re-experience teenage nostalgia while also giving her newer, younger fans a chance to connect with her and experience these emotions in real time. Swift announced that this would be the first of the six albums she plans to re-record.
Named "Fearless (Taylor's Version)", it perfectly sustains her old style while still showing how much she has grown as an artist. With her aged voice, Swift's range and soul in her songs shine in every lyric. Every note is of higher quality and instrumentally shatters her old work. Each strum of her guitar is that much clearer and crisper than the original. Although she quite literally sounded 'fifteen' in 2008, with her young voice and strong southern accent, the remakes don't lose any of the emotional connection fans felt back in 2008 when "Fearless" was first released. 
Swift's music ages with her fans as they grow up and experience the hardships of adolescence. Because several fans didn't personally relate at the time, listening all over again evokes different emotions than it once did. 'White Horse' showed that some love isn't meant to be, a theme that many teens and adults can now personally relate to, having experienced heartbreak firsthand. 
Along with the original 13 tracks, 6 more 'from the vault' songs, ones she wrote and recorded during the time but never published, have been released to the public. The added songs deliver what makes many album releases so enticing, listening to the songs for the first time. 'Mr. Perfectly Fine', a song about a boy unphased by a breakup is my favorite of the newly released. Starting off slow, it focuses on the soft side of Swift's voice. It then moves into an increase of the background guitar and drums as she belts and harmonizes with her own voice. Swift's ability to express her passionate emotions in her music is what has made her songs so relatable. Her music is an outlet for those who are too afraid to vocalize their emotions, but feel a strong connection with the journey's Swift displays through her music.  
"Fearless (Taylor's Version)" consists of many different themes that draw in a widescale audience. Swift discusses the feeling of high school naivety, being in love for the first time, having that love unexpectedly break your heart, hope for the future, taking risks and the importance of family. The themes expressed in Swift's music help fans navigate through their own struggles while simultaneously getting to view the world from Swift's perspective: an invite into her own world.
Because of the albums ability to turn back time and allow people to express themselves, it is no surprise that the album hit number one of the "Billboard 200" and upon its release soared to be the top streamed album in over thirteen countires. This album broke all my expectations, but I'm not surprised. Swift has always known how to satisfy us, and with this higher quality, nostalgic album, she really blew me away.
Behind the Byline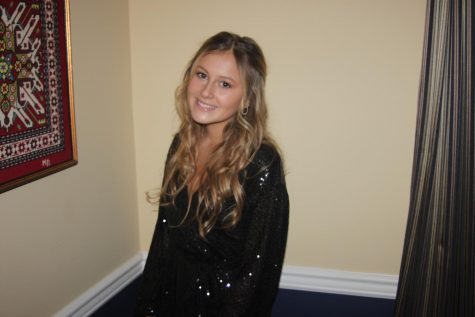 Brooke Murphy, Editor in Chief
Brooke Murphy is a 2022-2023 Editor in Chief for the Wessex Wire. She enjoys spending time with friends and traveling with her family. Brooke also plays lacrosse for the school and her favorite show is "The Office".