Candace Owens v. Cardi B: a feud you never thought you'd see
Popular conservative author and political commentator Candace Owens and rapper Cardi B do not seem like they would run in the same spheres of pop culture. However, over the last year they have had several altercations on Twitter showcasing their differences of opinion. 
On September 6, 2020, Owens appeared on fellow conservative commentator Ben Shapiro's show. Owens and Shapiro expressed their complete distaste for Cardi B's chart-topping, yet very suggestive hit "WAP" and how they felt it was degrading American culture. 
In this same interview, Owens discussed how he felt that Cardi's interview with President Joe Biden, who at the time was running for President, was "pandering" to the African American community. Owens compared this interview to a hypothetical of former President Trump in an interview with Justin Bieber in order to gain young votes. As an African American herself, Owens critiqued some of Cardi's signature phrases and said that Cardi "contributes to the disintegration of black culture and values" during the Twitter feud. 
Cardi took to Twitter to express her views on Owens' comments saying that no matter how much success she has she cannot be a "free american" and she felt that as a fellow black woman, Owens should be supportive instead of tearing her down. 
Cardi B has represented herself as a pinnacle of female empowerment and Owens feels that out of all people, Cardi B is not the right person to be influencing her values onto a generation of impressionable young women. 
After a few months of silence, their feud erupted again after Cardi's performance of "WAP" featuring Megan Thee Stallion at the Grammy Awards. Owens appeared on Fox News' "Tucker Carlson Tonight" to critique Cardi's performance. There is no doubt that the "WAP" performance was shocking, but Cardi felt that Owens' comments on Fox News was basically free promotion. 
The two fired tweets back and forth about the incident and the altercation even ended in lawsuit threats when Owens threatened to sue Cardi for libel over a disturbing comment she had made about Owens' husband, George Farmer, and her brother. 
However, the main origin of the entire feud has to do with Owens' more traditional values about female empowerment and feminism in contrast to Cardi's more modern views.
Behind the Byline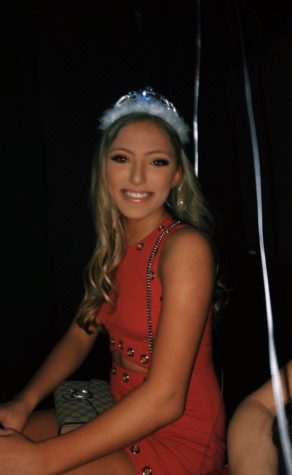 Candace Ortman, Managing Editor
Candace Ortman is the 2020-2021 Managing Editor for the Wire. She loves to shop, spend time with friends, and watch Netflix. Some of her favorite shows are "Entourage," "Gossip Girl," and "Friday Night Lights." Fun Facts: her favorite color is red and her favorite animal is a penguin.