West Essex celebrates Black History Month with mural
This year with the Black Lives Matter movement, a way to draw attention and call for change concerning the injustice towards the Black people of America, Black History Month has become an even more important and celebrated time this year. Therefore, to bring the celebration of this history into the halls of West Essex, Ms. Duby, Ms. Perez, Mrs. Procaccino, officers of the Multicultural club as well as the Art club, and Keilana Eastman came together to design and create a collaborative mural. 
"I really wanted to find a way to celebrate black arts and culture for Black History Month in February," junior Keilana Eastman said. "We were inspired by Modern Black Arts and Culture (like the 1960s to today) so we focused our theme around that."
From this inspiration they decided to make their background an adaptation of Barbara Jones' painting 'Unite', a group of black individuals standing together with their hands raised as a sense of strength, power and unity.
The two main focuses of the mural became both the poet, Amanda Gorman and late actor, Chadwick Boseman. Boseman was chosen specifically as a special way to honor him considering his recent passing and the influential character he was in both acting and activism. 
"I think that my favorite part was seeing the final product and how everybody who participated really united to create a really beautiful piece of art," Eastman said. "I also love that each square is different because it shows the diversity of the students and their art."
The mural was a success for all those that contributed and truly celebrates black excellence for Black History Month and beyond that.

Behind the Byline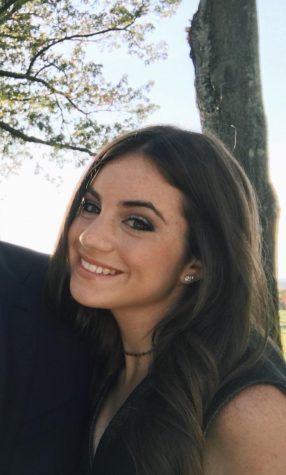 Nikki Schachtel, Editor-in-Chief
Nikki is an Editor-in-Chief for the 2020-2021 Wessex Wire. She enjoys going to the beach, hanging out with friends, and playing with her dogs. Some of her favorite TV shows include, That 70s Show and Entourage.