Faculty join in joys & sorrows of March Madness
Every year around 70 million people create their March Madness Brackets in preparation for the Big Dance and the West Essex community is no different. With plenty of upsets in the tournament thus far with Abilene Christian beating Texas, North Texas beating Purdue and Oral Roberts beating Ohio State among the biggest surprises. Like students, West Essex faculty watch and participate in March Madness brackets, and have had similar experiences with busted brackets. 
Math teachers Timothy Walsh and Megan Celentano are among the teachers with busted brackets, falling victim to some of the biggest upsets of the tournament. 
"My bracket is pretty much a piece of garbage, even though I have my two finalists left in Gonzaga and Baylor," Walsh said. "The biggest blows to my bracket were definitely Texas (who I had in my final four) and Ohio State." 
"My bracket is dead," Celentano said. "I picked Illinois to win it all and they lost the first weekend. They lost to Loyola Chicago. I should not have bet against Sister Jean. Lesson learned."
One of the more surprising runs of the tournament was that of Syracuse, who fell to the University of Houston in the Sweet 16. English teacher and Syracuse alumni Thomas Collins, however, was not surprised.
"Syracuse always seems to boom or bust in the tournament, but more often than not they make a deep run, so I wasn't surprised by these wins," Collins said, "I think the experience of the team and coach Jim Boeheim have probably set them up for success; I expected them to beat SDSU and WV. I always think 'Cuse has a chance to cut down the nets."
As for the tournament as a whole, the teachers have definitely enjoyed this upset-filled craziness that we call March Madness.
"It is exactly what I was expecting after such a crazy season," Walsh said, "there were no clear favorites this year especially with the uncertainty of Covid and teams/coaches being unavailable. 
"I haven't followed college basketball closely this season, but I'm enjoying the tournament being back after it was one of the first major events to be canceled when the pandemic reached the U.S.," Collins said.
"March Madness is tough this year," Celentano said. "Not only can there be injuries which can affect a team, but now a player may not be able to play at any moment due to COVID." 
Due to the chaotic nature of March Madness, there is no use in picking a true champion, especially this year when one, two and three seeds have all fallen pretty easily. The favorite remains Gonzaga, but if we know one thing about March Madness: anything can happen on any day.
Behind the Byline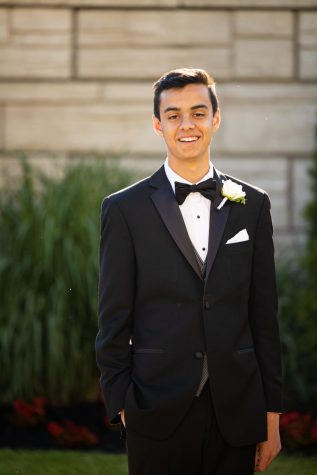 Curran Rastogi, Managing Editor
Curran Rastogi is a Managing Editor for the Wessex Wire. He runs cross country in the fall and plays golf in the fall. Fun Fact: He met Devin McCourty and Logan Ryan in a hotel lobby.