Giants fans ecstatic over Kenny Golladay signing
On Saturday, March 20, 2021, it was announced that Detroit Lions wide receiver Kenny Golladay came to an agreement with the New York Giants on a four year $72 million contract with a $40 million guarantee. This signing is huge for the Giants' offense because their quarterback, Daniel Jones, finally has the star wide receiver he has been in need of. 
Golladay's prior success on the Detroit Lions instills tremendous confidence in both the Giants organization and fans that he will build on that success in New York. Golladay was the Lions' top receiving option for three consecutive seasons due to his reliability in making both the easy and hard catches down the field. 
West Essex students are excited to finally have a receiver that can support Jones. It's a piece of the puzzle the Giants have been missing for so long, and fans are relieved to see they don't have to watch another season without great offensive talent. 
"He's a great number one receiver and will help Daniel Jones immensely," junior Rocco Garcia said. 
The Giants organization has been in need of a steady WR who they can count on to make the big plays. Both the management and the fans believe Golladay is the solution to this problem and look forward to watching him play for New York the next four seasons.
Behind the Byline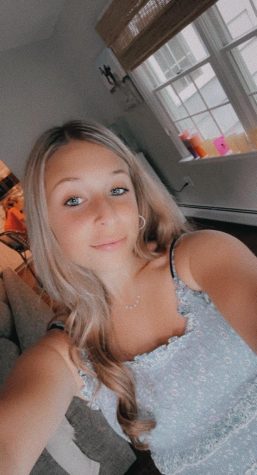 Remi Goldstein, Editor in Chief
Remi Goldstein is an Editor-in-Chief for the 2021-2022 Wessex Wire! She loves hanging out with her friends, listening to music, and playing soccer for both the school and her club team! Remi is an avid coffee drinker and Grey's Anatomy watcher.