Administration releases update on 2020-2021 AP exams
In order to provide flexibility, the College Board announced three different testing dates for the 2020-2021 AP Exams. Exams will run from early May to mid-June, be full length and cover each course's entire curriculum.
Assistant principal Kimberly Westervelt, via email, announced West Essex's specific AP Exam Schedule with the dates and types of exams that will take place. Testing starts May 3 and continues through May 26. While most exams will be classic paper-and-pencil, the following exams will be administered digitally: Art History, Chinese Language and Culture, Computer Science A and Principles, European History, US History and Psychology.
"All of the exams will be administered in school following current safety guidelines from the state and local health departments, including social distancing and wearing masks," Westervelt said in her email on March 8.
For many students, they only have experience with last year's exams which were 45-minute shortened assessments. This year's tests will resemble a more traditional AP Exam. 
"For students who are familiar with last year's digital AP exam administration, please note that changes have been made so that the digital exams resemble more traditional AP exams," Westervelt said. "2021 digital testing will require a platform download, including plagiarism detection features."
The challenges of hybrid learning, online instruction and weathering COVID-19 safety regulations and setbacks have meant both students and teachers have had an uphill fight to stay on track for AP testing in May. Although it hasn't been a traditional year, the exams in May may provide a sense of normalcy for the district as the College Board gets back on track with their exams.
Behind the Byline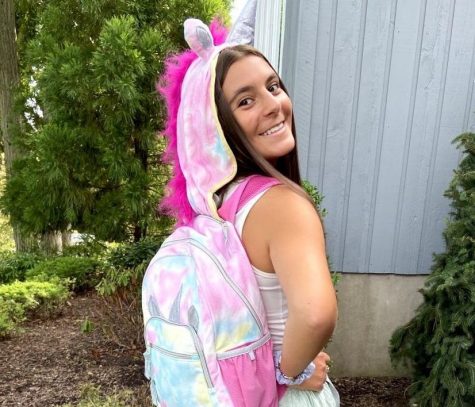 Lauren Snerson, Lead News Editor
Lauren is the Lead News Editor editor for the 2020-2021 Wessex Wire. Some of her favorite shows are "Friends," "The Voice" and she is currently watching "Grey's Anatomy." She enjoys spending time with her family and friends and her favorite food is sushi. Fun Fact: She has 7 Grandparents.