Administration weighs student needs, safety as hybrid instruction moves to single cohort
Excited to have more students in the building, administrators champion value and benefits of in-person learning.
During Marking Period 3, nearly 50 percent of West Essex High School students have been spending their school days in-person, four days a week.  Because only 50 percent of students opted for in-person schooling, COVID-19 guidelines allowed for West Essex to narrow down to one cohort. The other half of the students have been spending their entire school week virtual, through the infamous Zoom. 
The faculty and administration have been pleasantly surprised with how great in-person learning has been going so far. Specifically, the administration said being in the building is a great opportunity for students to develop relationships with teachers and other students that they could not develop through a computer screen. 
"I think that the students that have come in have greatly benefited from the contact with the teachers," Assistant Principal Juliann Hoebee said. "They're able to have those small conversations at the beginning or end of class that they couldn't have on a Zoom call."
Additionally, Hoebee explained that when students are given the chance to have more conversations with teachers, they will be able to learn better. Administrators also pointed out that many teachers have indicated it's been exciting to see students in their actual classroom and having them there makes the school day seem as close to normal as we could be.  
There were some safety concerns from parents about allowing their children to go back to school in-person with the coronavirus still present. The administrators have assured that the building has been safe since the first day of school. Students have temperature checks every morning, fill out COVID-19 screening forms each month and are required to wear masks at all times during the day. In addition, there are a limited number of desks in each room to allow for six feet of distance between students. The administration said they've prioritized the students and faculty's health since day one and continue to do so. 
"We were excited to go to one cohort," Assistant Principal Kimberly Westervelt said. "Our goal from the beginning of the school year was to get as many students into the building as safely as possible."
According to a Wessex Wire poll of 168 students from March, 44 percent of students who chose in-person learning for Marking Period 3 made their decision mostly because they would be able to learn with a teacher physically in front of them. 49 percent said they chose it to see and make new friends and 46 percent choose it to concentrate better on school work. On the other hand, the students choosing to stay fully virtual made their decision because they had concerns about their safety, wanted to sleep in and felt more relaxed in their own homes. 
The administration said that parents who have allowed their children to experience school in person for Marking Period 3 are very happy with their decision. They feel that their children needed the in person environment to develop the necessary skills to learn. All parents have expressed their gratefulness that West Essex has allowed them to keep their children home if they have safety concerns. 
The administration hopes to allow more students into the building in Marking Period 4 and are trying to find a safe way to introduce lunch back into the school day.
Behind the Byline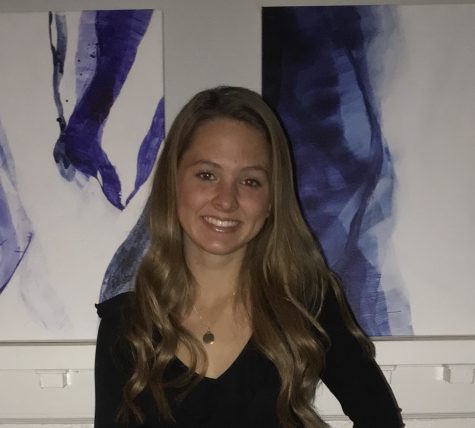 Molly Simon, Arts and Culture Editor
Molly is an Arts and Culture Section Editor for the 2020-2021 Wessex Wire. Molly's favorite things to do are play lacrosse and soccer. She also loves to spend time at the beach and with her friends. Her favorite Netflix show is "Gossip Girl" and favorite movie is "The Devil Wears Prada." She enjoys writing stories about current news and sports.