Tiger Woods Injured in roll-over car accident
On Tuesday, Feb. 23, professional golfer Tiger Woods was driving to Rolling Hills Country Club to play a round of golf when he drove over a median and crashed his car causing major leg injuries. 
According to a press release from the L.A. County Sheriff's Dept., At 7:12 A.M., first responders arrived on scene and attended to a responsive Woods. They had to retrieve him from the wreck using the Jaws of Life and he came out with fractures in his tibia and fibula in his right leg, ankle damage and trauma of muscle and tissue in his leg. 
On that day, there was a lot of uncertainty about Tiger Woods even being alive let alone being able to golf again. 
"All I knew at the time was that Tiger was in an accident and his car was totalled," senior Seth Katz said. "I was wondering if he was going to make it and if he will ever be able to swing a golf club again." 
Although there was a lot of uncertainty last week, many questions about Tiger's health are starting to be answered. In an ESPN article from Feb. 26, Tiger Woods's doctor at Harbor-UCLA Medical Center, Dr. Anish Mahajan, revealed that Tiger had suffered from "multiple 'open fractures' to his lower right leg and had a rod placed in his tibia and screws and pins inserted in his foot and ankle during emergency surgery." 
After Woods's follow-up surgery at Cedars-Sinai Medical Center, he provided fans with an update on his Twitter account revealing the severity of his situation and mentioning that he was "recovering and in good spirits". 
This past Sunday, many PGA pros and fans sported Tiger's signature red shirt and black pants to show their support. However, it is now a waiting game to see how Tiger's injuries will affect his golf career as well as his daily life. 
Behind the Byline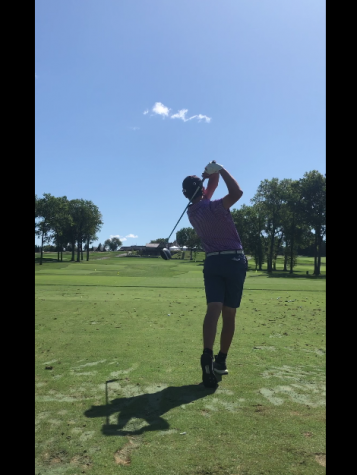 Garrett Kessler, Senior Chief Sports Editor
Garrett is a sports editor for the Wessex Wire. He spends about 99% of his time playing or thinking about golf. 0.5% of his life is spent at Chick-fil-a, Mcdonald's, or Popeyes, and the last 0.5% is playing candy crush on his phone. Fun Fact: Garrett plans on graduating from college and going to Vegas to count cards.