Kim Kardashian, Kayne West heading for divorce
Kim Kardashian recently filed a divorce on Feb. 22, 2021 to Kanye West. She said the reason was because of "irreconcilable differences." They have almost been married for seven years and nobody really expected this coming. They are also one of the most-asked about couples in showbiz. Kims lawyer, Laura Wesser, has worked with high-profile celebrities getting a divorce and there are rumors that Kim is trying to get full custody of her children. 
"I feel bad for Kim and Kanye's children because of their divorce,"Senior Mike Aktas said. "However, I don't think Kanye is in the right mental place to be in a relationship." 
Kanye has had a lot of problems in the past and even had to spend a couple nights in the hospital. 
This couple was very well known. Kanye has had Kim featured in his music videos and always had his family wear his fashion line, Yeezy.
It seems to be that Kim and Kanye never had certain problems that were easy to fix. Due to Kanye's diagnosis, it definitely changed things and gave Kim a different perspective on how her family should be. 
"Kanye's bipolar diagnosis started to draw the couples apart," sophomore Lilli Benevenga said.
A lot of people in the Kardashian family have split up, but many fans felt Kim and Kanye were definitely the least expected. Kanye is very loved by the Kardashian family and always makes everything fun. The family has enjoyed going to his fashion shows and concerts. 
Behind the Byline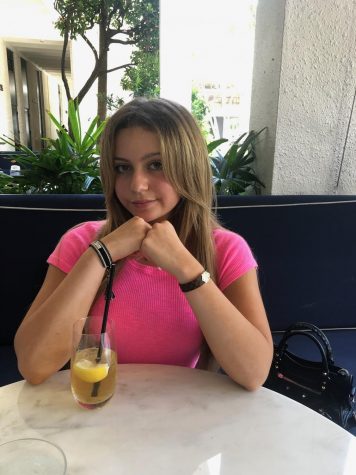 Carly Feuerstein, Staff writer
Carly Feuerstein is a senior and likes to write about Arts and Culture. She likes to play with her dogs and go shopping during her free time.