OPINION: Taylor Swift's rerecording shows she's 'Fearless' as an artist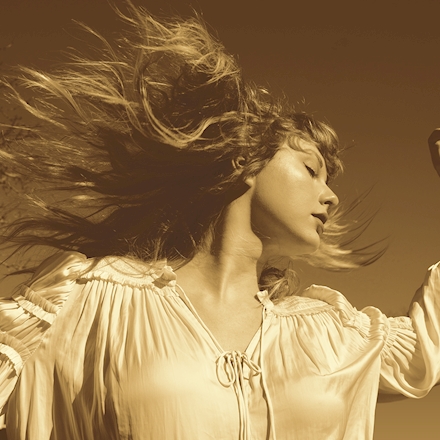 Even after the recent production of her eighth studio album, "evermore," Taylor Swift is nowhere near finished with her singing career. On Feb. 11, Swift announced her next project that is in the works: rerecording her first six albums, but this time as "Taylor's Version." 
Swift's motivation for reproduction comes from her label's stubborn refusal to allow her to own her records. After a controlling past with the infamous Scooter Braun, Swift's manager, rerecording her albums will finally set her free and allow her to be an independent artist. In an Instagram post revealing the release of the first rerecorded single "Love Story (Taylor's Version)," Swift claims "artists should own their own work for so many reasons, but the most screamingly obvious one is that the artist is the only one who really *knows* that body of work". Swift said she looks forward to including new, never-before-heard songs, which were originally written to be included in the original releases but were denied by the label, to be included in this new album. This time, she gets to do everything her way and for her own emotional growth. 
Considering Swift's enormous success in the music industry with winning countless Grammy Awards and her nickname as "the queen of reinvention," Swift's ceaseless music production demonstrates her genuine passion and enthusiasm to work and provide for her audience. It is evident Taylor is not in the music industry for the money or the fame, but purely for her appreciation and dedication to creating music. Blending genius lyricism and whimsical melodies along with her captivating performance quality, Swift is unquestionably one of the most talented and notable artists of our generation. Swift's ability to remain extremely relevant for the last 15 years qualifies her as one of the greats. Even if Taylor's exceptional music is not for everyone, it is nearly impossible to dislike her based on her clear and authentic intentions of just wanting to make music. 
Taylor has created more this year, even with the realities of COVID-19, than many other artists have in the last three to five years. With her album "Folklore", Disney Plus's "Folklore: The Long Pond Studio Sessions", the sister album "Evermore", and now her first rerecording, Taylor's endless stream of production makes her fans worry if she ever even sleeps. However, fans are grateful for her dedication because she never seems to disappoint. Swifties can't wait to see what is in store for the rest of the re-recorded songs and are ecstatic to hear everything as "Taylor's Version".
Behind the Byline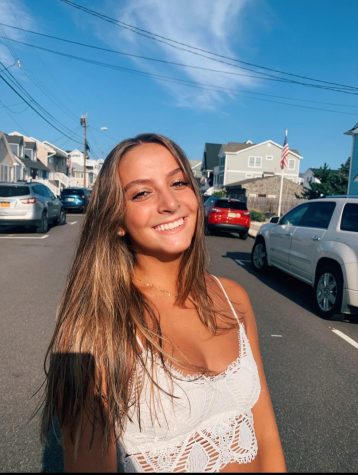 Isabelle Farina, Art Director and Advertising Editor
Isabelle Farina is the Art Director and Advertising Editor for the 2020-2021 Wessex Wire. When she is not dancing she is hanging out with her friends. She loves her dogs and the beach. She prefers to go by Izzy.