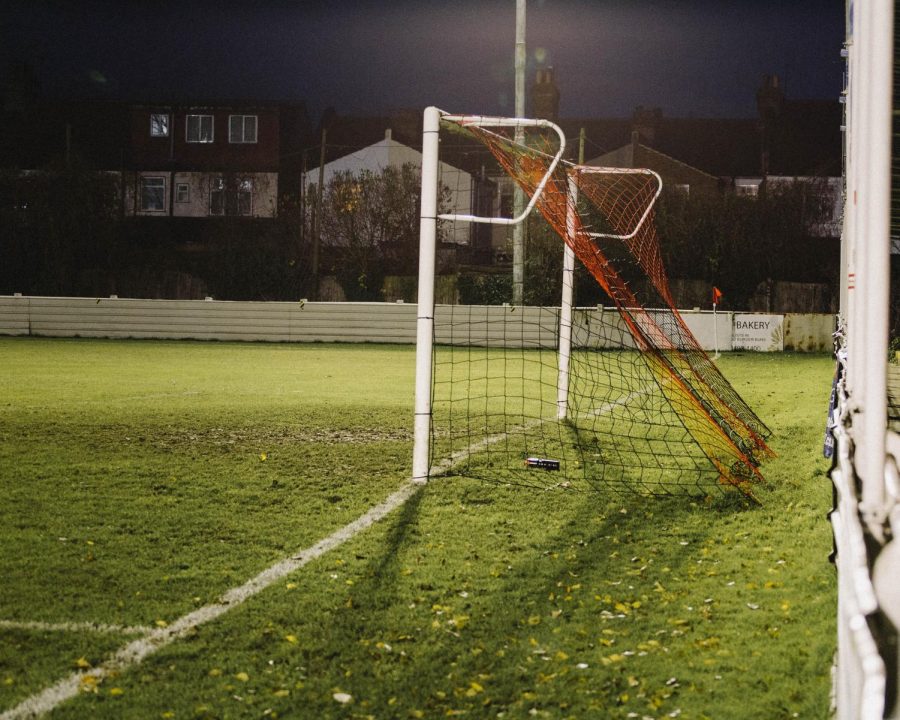 Photo courtesy of Kenny Orr/Unsplash
While distant, teams grapple with task of feeling like a team
Success in athletics, figuratively, is almost an undefined line. There is no definite composition of what makes a team successful, as it varies per scenario and per sport. However, on an undefined line, one thing remains unchanged: team chemistry. The most decorated teams in sports have a bond like no other, spearheading their journey to the promised land. 
But as the COVID-19 pandemic rages on, the world of sports no longer revolves around itself. The center of its universe is now the virus that has killed millions of people worldwide. The toll the pandemic has taken on sports is undeniable, as high school seasons have been delayed, teams now having to abide by rules and protocols like never before, including no team bonding gatherings. While likely no surprise to athletes, as the 2020 sports season is arguably a season of sacrifice, the effects of the pandemic lingers as players learn how to bond with their teammates, masks on their faces and standing six feet apart. 
"We actually are pretty all close with each other," senior girls soccer captain Emma Riberio said. "At practice we all get along, and even though we can't do as much stuff together, it actually hasn't affected us at all." 
As players face challenges beyond how they will shut down star opponents that weekend, coaches bear the weight of a foreign task: bonding with their players from a distance. It's almost unheard of, as team bonding events and daily practices normally provide opportunities for player-coach bonds to develop. 
But normalcy and what exactly is considered "normal" amongst high school sports, isn't necessarily feasible in a global pandemic. Coaches have to adapt to any curveball thrown at them, and take their leadership skills to a whole new level. 
"It's pushing the trait of being flexible to a whole new level," head girls soccer coach Rob Faggiani said. "There are changes with field availability, games being rescheduled on certain days and certain times are changing all over the place and it's difficult and that's unfortunately the way the season had to be…it's just reaching out to them and seeing that they're able to be flexible makes it all a very good coping skill for the entire team." 
In a non-COVID-19 world, team goals would be centered around a state tournament berth and getting the chance to compete for a state title. That precedent remains unchanged. A new precedent has been found, a common theme of playing for each other and playing each game as if it's the last. It's a stark and an almost bittersweet reminder of the times of which players, more specifically seniors, are playing their season in. 
"Out of my two years on varsity, this bond of our team is probably been the strongest bond we've had," senior boys soccer captain Ben Friedman said. "We all have a great connection, we all get each other, we all know what we are good at, so our bond on and off the field has translated into our success this season."
As each state tournament approaches their finish line, the 2020 fall sports season, though challenging, had a universal impact on coaches and players alike. Teams locked arms played and fought for each other. A newfound appreciation for the life pre-COVID was born, and the 2020 season will shape how future seasons proceed. 
"You value the time that you do have," Faggiani said. "You realize that if you thought the seasons went quick in the past, now they really go quick…It still feels like a whirlwind where time flew by and we're looking at the state tournament. And then you think about your seniors, and you really want them, if this is their final high school experience playing soccer, you don't want them to miss a beat."