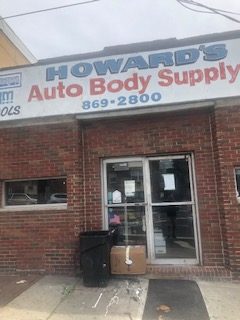 Howard's Auto Body Supplies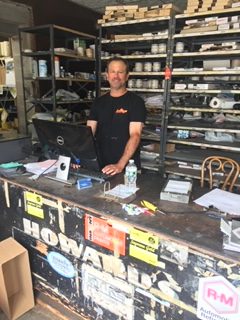 Howard's Auto Body Supplies
8320 Kennedy Blvd., North Bergen, N.J., 07047
201-869-2800
Howard's Auto Body Supplies is an auto body paint and supply located in North Bergen. Some of the products that are sold are auto body paint, sandpapers, polishers, solvents and clearcoats. In response to the COVID-19 outbreak, Howard's also started selling masks, gloves and sanitizers. Michael Kessler has been a part of this family business for 35 years, and said his favorite part of running his business is working with and meeting people from all walks of life. He also does business with a very diverse group of people. What makes his business unique is that there are very few family-owned-and-operated auto body supply shops in existence today.
What makes your business unique and different from some other auto body supply shops? I think what makes us unique is that we are family owned and take pride in what we provide. We care about each client's needs. 
How long has your business been running and what is your favorite part of it? The business was opened by my father, Howard Kessler, 50 years ago and I have been here for 35. My favorite part about this job is that I have got to work with and meet many people from very different walks of life. 
What are some of the ways people could best support your business right now? Since my business is deemed essential, the best way to support Howard's would be to purchase masks, gloves and sanitizers. 
Howard's Auto Body Supplies