Honey's Kitchen
Honey's Kitchen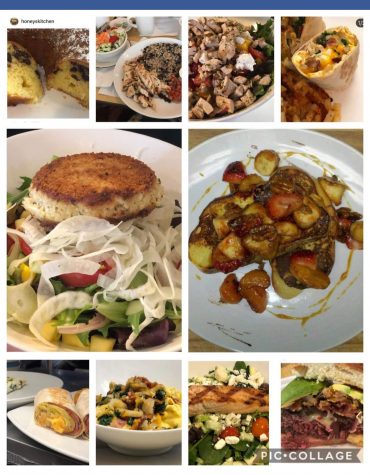 48 Clinton Rd, Fairfield, NJ 07004
 973-287-6749
Honey's Kitchen located in Fairfield, N.J. is owned by the Castro-Halper family and has been providing the West Essex community with delicious homemade breakfasts and lunches for 10 years. During statewide restrictions, Honey's offers free curbside pickup to everyone for all meals and also offer $3 delivery to the Caldwells, Roseland, Fairfield, Essex Fells and Pine Brook. Whether it's ordering their signature challah bread french toast with caramelized fruit, crab cakes or corn beef hash, diners can enjoy any order. 
What makes your business unique opposed to others? Carlos is a trained New York City chef so I feel like that kinda elevates things a little bit. He worked at some really fine restaurants in NYC, including La Cirque so he brings attention to detail. We also use the freshest ingredients, everything is handmade.
Is there anything particular you want people to know about your business?  We are a true mom and pop little business so any support that people can offer us as far as being a customer and wanting to support us in that way is greatly appreciated. We certainly feel people have rallied for us in the community. As soon as we opened there were people ordering, but we could certainly use more help now because our business is all take out. A lot of our neighboring businesses are still closed, so we are hoping that those people can come to us for help now too and support us so we stay open.