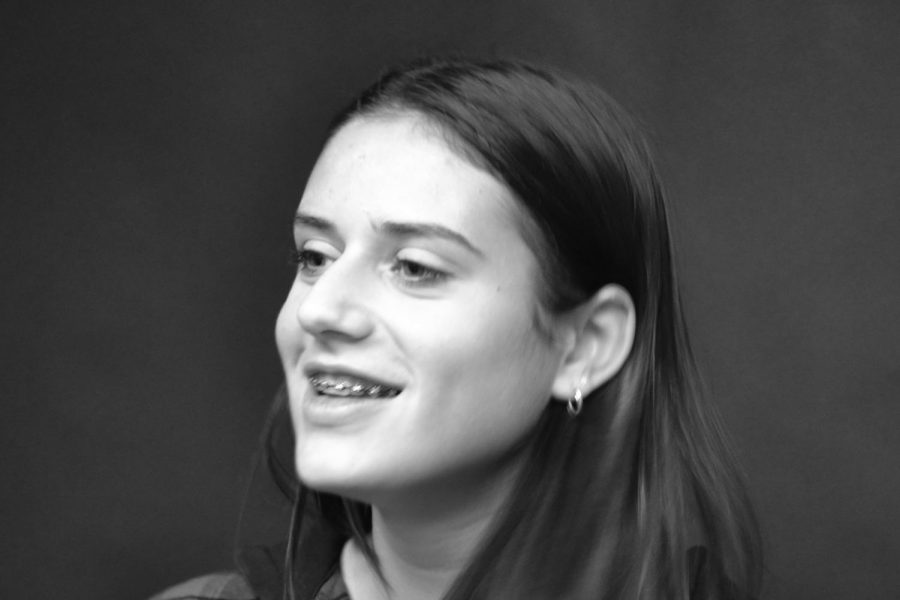 Gabby Pawlowski
Gabby is in 10th grade and she's interested in writing opinion pieces because she is very opinionated, as well as arts and culture. She also does a podcast called "Ragja That!" with three of her best friends: Ally, Jamie and Roxanne.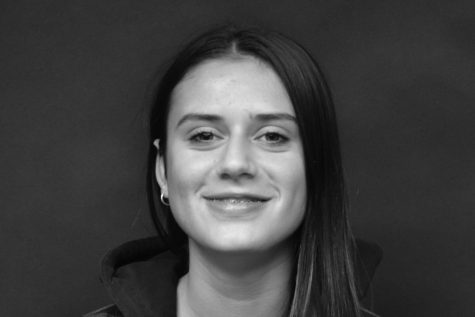 Question: What is your morning routine?
Answer: I wake up 10 minutes before the bus comes, my Mom screams at me to get up and then I rush to do everything.
Question: If you could switch lives with anyone, who would it be?
Answer: Emma Chamberlain because she lives an extravagant day by not doing anything.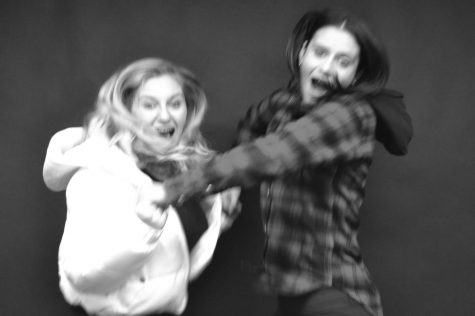 Question: What is your passion in life?
Answer: Being the best friend I can be.
Question: What is your version of "the perfect day"?
Answer: Well, I can sleep in, eat a breakfast of my choice and go shopping with my friends.
Question: Where in the world do you want to visit?
Answer:  I want to visit Bora Bora because not a lot of people go there, it's a very small island and it's so pretty there.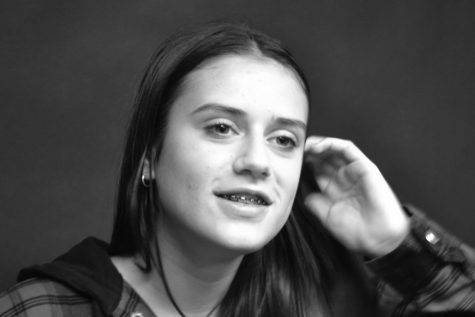 Question: Who's your favorite singer?
Answer: I have a deep appreciation for Harry Styles.
Question: What makes you happy?
Answer: Making other people happy.
Question: Do you like surprises?
Answer: No, I like knowing how my day will go. I like knowing everything.
Question: What song best describes your life?
Answer: "I'm a Mess" by Bebe Rexha.
Question: What is the best activity when home on a rainy day?
Answer: Staying in comfy clothes, sleeping in late, and watching movies.
Question: How do you know if you're in love?
Answer: If you constantly think about them. If there's never a day when you don't think of them.
Question: Favorite fashion trend of all time?
Answer: Socks and sandals are one of my favorite fashion statements.
Question: What was the movie that made you cry?
Answer: One of the most recent movies I've watched that has made me cry is "Tall Girl", but only the ending because he waited for her his whole life and I wish someone did that for me.
Question: You are stuck on an island, you can pick one food to eat forever without getting tired of it, what would you eat?
Answer: I would choose to eat artichokes because I love artichokes for some reason. I have no idea why though. It's been a recent obsession of mine.