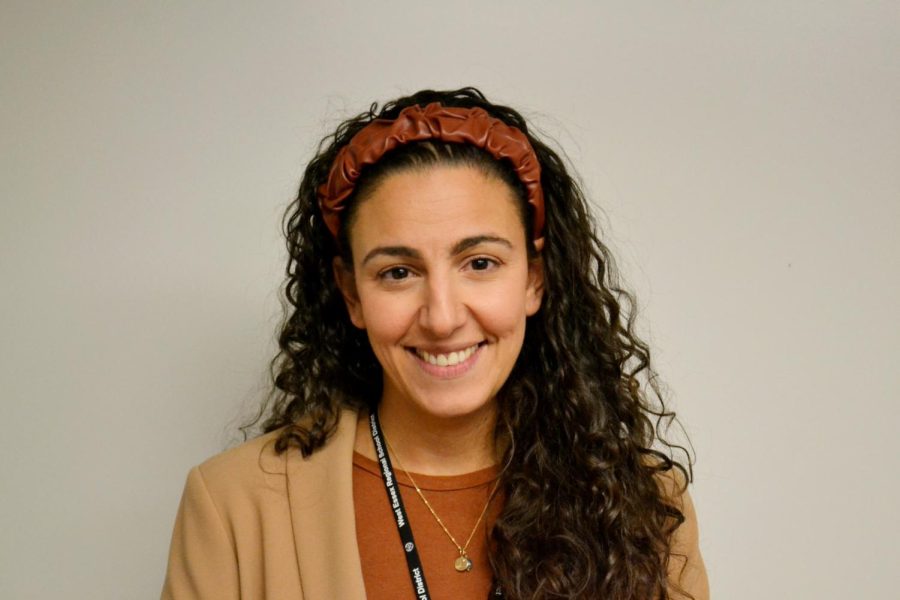 Marisa Fusaro
Despite growing up around Italian, Marisa Fusaro, West Essex's new language teacher, did not fall in love with it until living and teaching in Italy for a year. Teaching blends the two things Fusaro loves most: Italian and helping others. Helping her students communicate in another language drives Fusaro to be the best she can be.
"I'm sort of a tour guide for them and I'm cracking open the door to the outside world," Fusaro said.
While a student at The College of New Jersey, Fusaro started taking Italian classes. She wanted to learn Italian because when her grandma died, Fusaro regretted that she was never able to talk to her non-english speaking grandmother. After her senior year in 2006, Fusaro went to Italy. She had no plan for her life there and did not even have a place to stay. She ended up teaching English to Italian people.
"And kind of from that experience, I realized that teaching was what I wanted to do." Fusaro said.
Fusaro says she always wanted to be in a field where she was helping people, but she thought that psychology was going to be the job for her. Teaching in Italy made her realize how much she loved educating others.
 After teaching in Italy, Fusaro started coursework to become a teacher. She worked at DePaul Catholic for 2 years and Hawthorne High School for almost 12 years before coming to West Essex. Fusaro decided to come to West Essex because she felt that she had already accomplished everything she could at Hawthorne High School. 
"I felt like I needed to come in and be very serious," Fusaro said of her first years teaching in the United States. "I was trying to be more like, you know, 'I'm the authority,' and I think it was probably a little bit of impostor syndrome … like, is this really supposed to be what I'm doing?"
Though she said she felt uncertain about her choices, Fusaro stepped into the role of being a leader, and realized that being extremely strict was not effective for her. She adapted to make her classroom a more welcoming learning environment. 
At West Essex, Fusaro teaches Italian III CPA in the High School and 7th grade Italian in the Middle School. Fusaro has taught everything from AP Italian to middle school Italian and said in each course, there is something she really enjoys. 
Fusaro enjoys seeing her students love the Italian language. She hopes to give them the tools to communicate and connect with other people. 
"I love my content but I love when other people love my content too…that's what drives me in teaching," Fusaro said.
While Fusaro loves to help others navigate through their education, giving herself those same chances to learn and grow plays a huge part in who she is, too.
"I don't ever like to feel like I'm becoming too stagnant," Fusaro said. "So this is a way to keep challenging myself and keep growing."