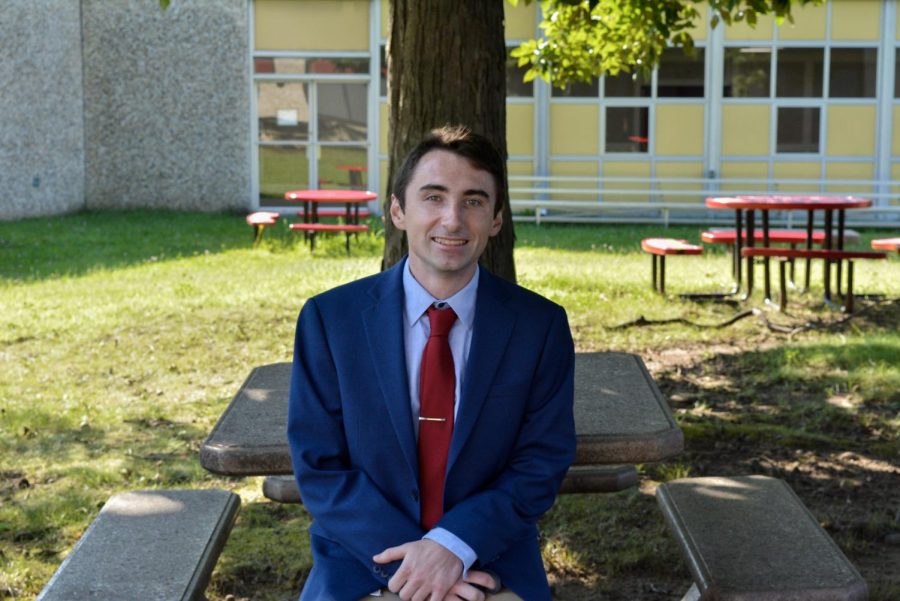 A Hands-on Experience
This year, Christopher Conroy came to step in as the new wood shop teacher here at West Essex. Although his first experience was purely online, he adapted to teaching post-quarantine when the restrictions were lifted. It was a difficult time for all the students and staff, and wood shop was especially difficult to teach on Zoom.
Wood shop is a very hands-on subject, and is very difficult to show through a screen. Out of all the subjects at West Essex, wood shop is definitely the most difficult to not be in person for. So how did Conroy do it? There wasn't a variety of ways to help your students online, and unfortunately they had to resort to only videos and live sessions. While co-teaching students with Mr. Oberg online, he struggled.
"So it was definitely an interesting experience trying to have to teach something that is, really, you have to be here to do wood shop," Conroy said. "And trying to translate it as best you can for home. It wasn't the same experience at all. But we tried to get the concepts and different topics that we had to get through virtually instead of being at the front — there was a lot of different videos."
When COVID-19 safety regulations allowed for in-person schooling, the job became a lot easier for Conroy to ease into, he said. Wood shop contains a lot of both moving around and being very interactive. The materials were much easier to obtain in person, and the different parts were easier to present.
"You could be working at one tool one for five minutes and then going another for another five minutes," Conroy said.
Being in his early '20s, Conroy is one of the younger teachers at West Essex, and he said he hopes that this will work to his benefit. He said that his age helps him form more personal relationships with his students, and that he'll always understand them more then some others will.
"I kind of understand what you guys go through. I come from a very similar area, very similar demographic, you know," he said. "I understand what you guys go through on a daily basis because I went through it as well, so I think I connect with you guys very easily."
After being inspired by a few of his teachers, he discovered his true love for it.
Today, his teachers continue to inspire him every single day. He still keeps in touch with the vast majority of them, and gives them credit for being his biggest inspiration.
"Teachers to me were always someone that I looked up to, in a sense that it was just cool to see how they were able to take command of a room," he said. "I found that to be really inspiring in the sense that we would take someone that we didn't know at all and then by the end of the year we would know them pretty well."
Throughout his entire life, he always knew he loved working with his hands. He took wood shop all throughout high school, but his love for teaching didn't come till later on.
"I enjoyed inspiring others to, you know, do what they love, and I enjoyed woodworking and different things like that," he said.