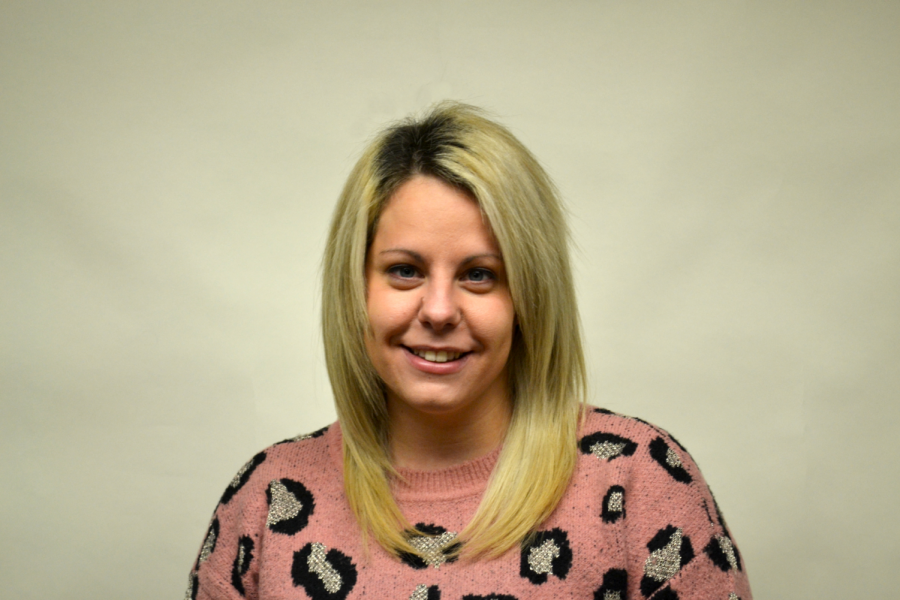 CrossFit competitor takes on Child Study
After working as a traditional classroom teacher, Danielle Cimmet has found her passion for helping students by working as part of the Child Study Team. Cimmet joins West Essex as the high school's Learning Disability Teacher-Consultant this year. 
Cimmet grew up locally in Lyndhurst. She graduated from Montclair State University with a degree in education, after transferring in from an initial semester at Monmouth University.  She then later went back to school for education in learning disabilities. 
Cimmet, however, said she did not always specialize in learning disabilities, being that she started as a general education teacher. 
"I was a classroom teacher, and I wanted to be able to help students more individually and I wanted to be able to, you know, get into the process of being out of the classroom and working one-on-one with students," Cimmet said. 
First working in a classroom helped Cimmet discover that she wanted to work with students on a more personal level, she said. As a LDT-C ( Learning Disabilities Teacher Consultant), Cimmet's daily routine changes every day, but it mainly consists of evaluations, running meetings and writing reports. She helps students in ways particular to their specific needs.    Because she is so determined and excited to get to know her students, working as part of the Child Study Team is just right for her.  
However, there is more to Cimmet than just her teaching career. Cimmet recently welcomed a daughter into the world earlier this year whom she loves to spend time with. This mom also spends time taking part in CrossFit competitions to fuel her passion for working out. Not only is Cimmet a strong mom, but she is reliable for the West Essex family as well. Cimmet is someone that can always be counted on. 
Starting the school year a couple weeks late has been her biggest challenge so far, she said. But once organized, Cimmet's top priorities consist of "Wanting to make a difference for students" and "being available for them when needed," she said. Cimmet plans on being there for students and being someone they can always go to. She is looking forward to this, and being a part of the school community at West Essex. 
Cimmet also said she's looking forward to getting to know her students and teaching them according to their individual learning styles. She will do all she can in order to help and make a difference in the students' lives. Cimmet has taught her students plenty throughout her career, and in return they've taught her tons, too. 
The greatest lesson she's said her students taught her? "Everyone is different," she said, "and learns in their own way and at their own pace."