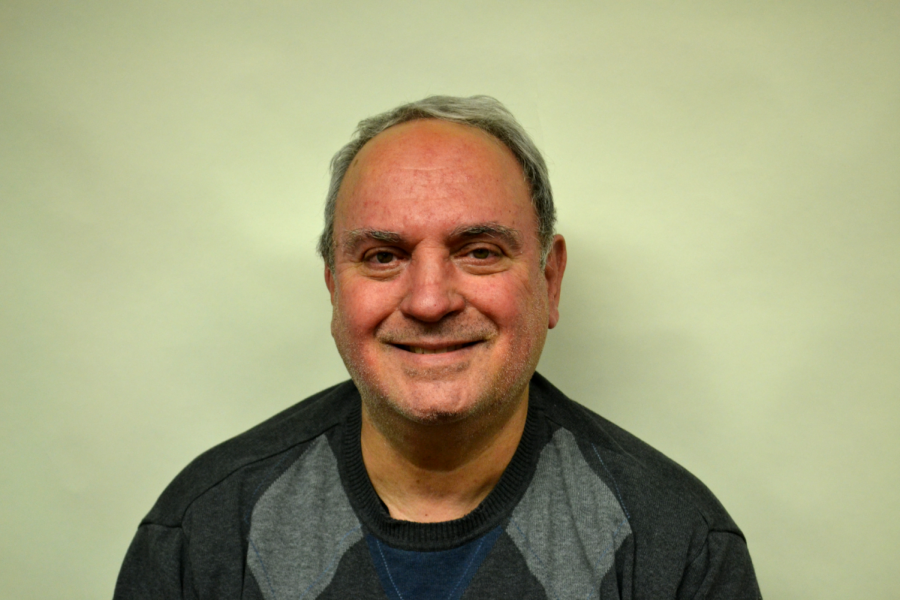 A Helping Person
From history teacher to a guidance counselor, Frank Cherichello found his passion through helping people and discovered his love for counseling in the process. 
After graduating from Fairfield University in Connecticut, Cherichello worked as a history teacher for exactly one year before he realized how much he disliked the gig, he said. Seeking a job that captivated his interests, he attended Seton Hall University to get his master's degree in school counseling, with the hope of finding a home in the guidance offices. 32 years later, Cherichello retired from counseling at Pascack Hills highschool, but after such a positive experience he decided to come out of retirement and take the interim job as a high school counselor here at West Essex.
"I like to help people, I help people in my neighborhood, I help family and friends, so they call school counseling one of the helping professions…for me, it was a perfect fit," he said. 
Between college applications, schedule switches and many more, Cherichello said, he loved the rewarding feeling of helping students. With the help of the parents, students and other teachers, the guidance department became a community in and of itself. For Cherichello, there was something truly amazing about the way so many people come together to help each other. 
"Those personal issues kids bring to me, I almost take them personally myself," Cherichello said. 
Over the years counseling has become a passion, and he said it's become a vital part of his character. . Not only seeing his students succeed but seeing his personal growth and how he even noticed his ability how to adapt and help each individual with different circumstances has been such a rewarding experience. 
Aside from his family at school, before Frank Cherichello came out of retirement to fill the position here, his hobbies focused mainly around spending time with his actual family. He and his wife love to go to new food stores, try new things and cook new and delicious recipes, a hobby they picked up and found a love for together. Frank's daughter is a teacher in Maine so the teaching in his family certainly went full circle. He loves watching sports including baseball and football and keeping on the latest news. 
Through all of the ups and downs of being a guidance counselor, retiring and coming back, Cherichello said he tries to remember to be friendly and enter every day with a new and positive outlook. 
"I think that being friendly would enhance our lives, and also make for a better country," Cherichello said. "That, that I appreciate so much."