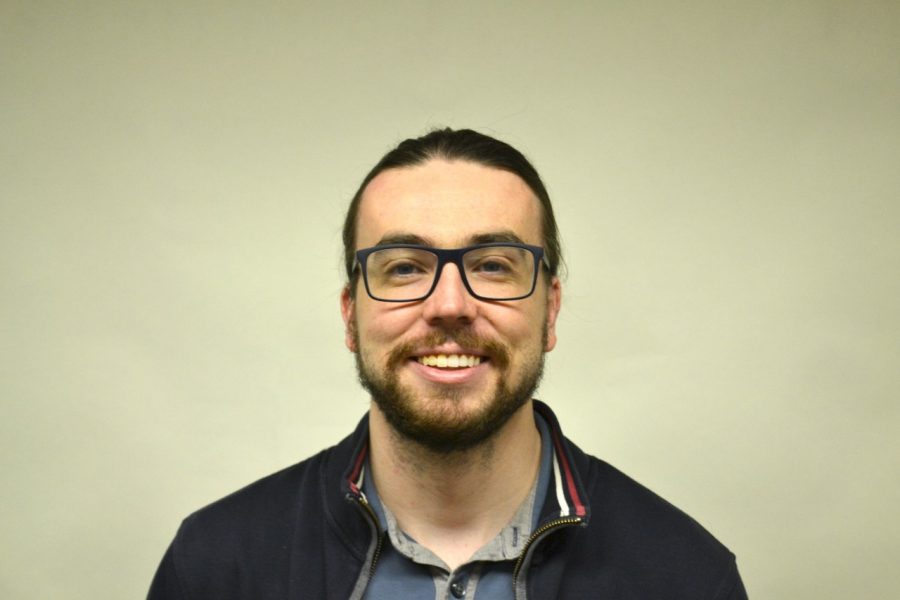 A story of dedication
Hard work is key in the life of new English teacher John Mahoney, who is in his first year of teaching at West Essex. He looks to be set up for success with his dedication and love for what he does: teaching literature. 
"The feeling of being able to teach them a book, almost kind of led to me just understanding more of the power of literature for young people," Mahoney said. 
Nothing came easy for the New Jersey native, who graduated from Yale in 2016 after compiling an outstanding resume and graduating first in his class at Madison High School. Mahoney credits his very competitive parents who pushed him to be the best that he could be, which drove him to strive for his full potential as a student. This included sacrificing parts of the traditional high school experience, as he said, for the better of his future. 
"For probably all of junior year, every Friday, I would take an SAT," Mahoney said. "I would just spend four hours taking an SAT practice."
Mahoney taught in New Haven, Conn., the year after he graduated from Yale and then switched gears to work at the Office of Congressman Earl Blumenauer in Washington D.C. Then for three years he worked as an editor for KidSpirit, a kids magazine, an experience he said led to a spark to teach once again. With the COVID-19 pandemic, he felt he could be a part of the new wave of teachers. There was no better spot for him than West Essex, he said, with the school welcoming him with open arms. 
"I just felt like there was a positivity and a clear pride in the school that I could sense from everybody," Mahoney said. 
His passion for teaching literature didn't just pop out of nowhere though, with inspiration from famous Japanese writer Haruki Murakami, who wrote the novel "Norwegian Wood." His professors also helped to ignite his love for literature, creating an interest for teaching he hadn't had before. This led to the new Creative Writing and AP English Literature and Composition teachers fiery passion. 
Mahoney truly values teaching, with his classroom becoming what he would like to be a safe space for his students. He enjoys having long classroom conversations and says just seeing his class engaged is something he strives for. 
"I want them to come away being less intimidated by difficult literature by the end of this year," Mahoney said.