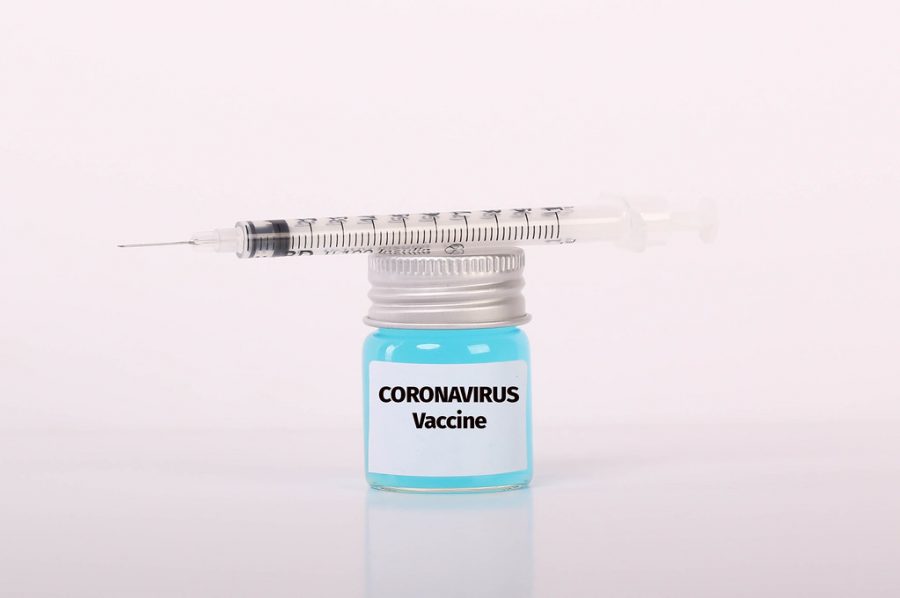 Photo courtesy of Marco Verch
Pfizer and Moderna's groundbreaking coronavirus vaccines await Food and Drug Administration clearance after both companies announced that their double-dosage vaccines proved over 94 percent effective in clinical trials. The timing comes just as the United States tops 11.5 million COVID-19 cases, according to Nov. 18 reporting from the New York Times, and as the country braces for a worsening surge, the demand for a vaccine intensifies. 
Both companies are working at an exponential speed to get a vaccine out to the general public. According to reporting from the Washington Post, once plans for Emergency Use Authorization are submitted to the FDA, it is up to them to review, vote on and approve the vaccines. Once approved, the Centers for Disease Control and Prevention will distribute the first batch of approved doses to people with the highest risk of contraction, such as health-care and essential workers; this is tentatively expected by late December if all goes as planned. Dr. Anthony Fauci, director of the National Institute of Allergy and Infectious Diseases, claims the general public will not have access to a vaccine until the late spring and early summer of 2021.
Pharmaceutical company Pfizer and its partner, BioNTech, have reached a safety data milestone for EUA required by the FDA as it has been proved 95 percent effective after being tested across a varied population of over 43,000 people with no serious safety concerns reported, according to the New York Times. As Pfizer concluded Phase 3 vaccine trials, the only reported side effects that a few participants experienced were pain at the injection site, minor fatigue or headache and short-term fevers. Pfizer and BioNTech's vaccine is effective starting 28 days after the first dose, the second dose needed three weeks after the first. They expect to produce upwards of 50 million vaccine doses this year and by 1.3 by the end of next.
Moderna, a biotechnology firm, similarly reached a safety data milestone as their Phase 3 COVE Study trial met its primary efficacy endpoint, proving 94.5 percent effective after observing a group of over 30,000 participants. Only situations in which participants experience pain at the injection site, muscle aches and headaches have been recorded after vaccination. Doses of this vaccine are spaced four weeks apart from each other. Moderna has similar goals to Pfizer regarding vaccine production.
Each company's vaccine requires two doses, both with different interim periods. According to the Washington Post, both vaccines need to be stored frozen: Pfizer's vaccine at minus-70 degrees Celcius and Moderna's at minus-20 degrees Celsius. Dry ice, coolers and refrigeration are necessary for vaccine effectiveness.
Pfizer and Moderna's coronavirus vaccines are anticipated to be authorized within the coming months. Both companies have successfully created effective and promising vaccines to prevent infection, but a coming vaccine is no excuse to give up on following the guidelines in place. Experts urge Americans to continue to wear masks, social distance and keep clean, as individual and community decisions can greatly help contain and mitigate spread of COVID-19.
Photo credit: "Syringe and bottle with blue fluid and Coronavirus Vaccine text" by Marco Verch (flickr.com/photos/30478819)