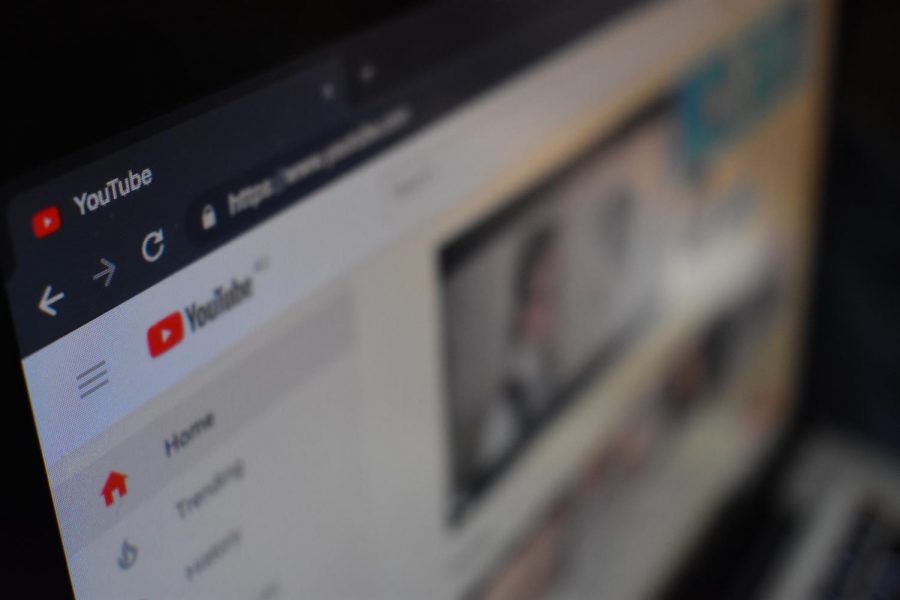 Photo courtesy of Unsplash
While you are stuck at home during the coronavirus outbreak, The Wessex Wire has come up with the ultimate guide to online streaming for this difficult time. We all know it's easy to get bored while sitting at home, but this list of the newest TV shows, movies, songs and more will keep you busy during this indefinite closing. 
TV shows: 
"All American" 
Season two of this fan favorite Netflix original was a major touchdown. The second season hit Netflix on March 17, 2020, just in time for everyone getting couped up in quarantine. The whole squad is back from the first season as we follow the Beverly Eagles after their State Championship win. The show continues to perfectly balance the high school drama with the hard-hitting issues affecting today's society. 
"On My Block" 
After its initial release in March 2018, "On My Block" is back for a third season. The show is a coming of age story that follows the friendships of four high school teens. It discusses issues in relation to race and other hard-hitting topics. The teens grow up in a tough neighborhood, making the story very gritty and original. Also, the mix of personalities on the show makes it very entertaining. 
"Love Is Blind" 
This new dating show added new episodes just in time for this impromptu break from school. The couples are set up on blind dates and they can talk and get to know each other as much as possible without seeing one another. They are intended to build a love connection in order to prove that love is actually blind, meaning it is not based on looks, but rather the connection two people can make. The show is filled with drama and promotes a positive message. You should definitely give it a try while quarantined. 
Movies: 
"After" 
This teen drama is the perfect romance flick to help pass the time during quarantine. It follows the relationship of Tessa and Hardin as she tries to navigate her first year of college and her first intense relationship. A must see for every teen during this boring time, "After" is an intense, dramatic film with a lot of secrets that unfold.
"Spenser Confidential"
This Netflix original starring Mark Wahlberg and Post Malone has been drawing many viewers during this time off from work and school. While investigating the murder of two Boston police officers, an unlikely pair comes together to bring peace to the city. An interesting thriller is the perfect thing to focus on during this boring time. 
"All the Bright Places" 
This romantic drama is the perfect movie to watch while stuck in the house. While watching the main characters fall in love, viewers can realize that there is life outside of their house! Elle Fanning gives a great performance in this super cute movie. All teens wishing they could leave their house should definitely give this one a try. 
Songs/Artists: 
Lil Uzi's "Eternal Atake" 
Philadelphia rapper Lil Uzi Vert's third album shocked fans everywhere. It was a combination of all of the things that his fans love about him: creativity, charisma and originality. Shortly after the album was released, LUV came back with "Eternal Atake (Deluxe)- LUV vs. the World" with 14 more tracks. Over this extended break, everyone should give this album a chance, with plenty to listen to, you will not be dissapointed. 
The Weeknd's "After Hours" 
The fourth studio album from The Weeknd is filled with amazing singing and impressive features. His immense talent has provided three amazing albums prior to this one, and his most recent is no different. Prior to the release of the full album, he teased the aesthetic with the release of the singles "Heartless" and "Blinding Lights." Fans have been loving this album so far, and everyone should definitely check it out! 
Childish Gambino's "3.15.20" 
Donald Glover's fourth studio album really shows his depth as an artist. This album follows the previous one "Awaken! My love" which came out in 2016. Glover's range of talent has shown in his music throughout his career but this album is a great mix of different sounds proving to everyone that he is the perfect rapper for this quarantine.
Other online activities: 
Watching Tik Tok
Tik Tok has pretty much taken over teenage society in the last few months, and this quarantine has been no different. Teenagers everywhere are resorting to learning all of the addictive song dances and watching everyone post about their quarantine stories. People who have refrained from downloading the app in fear of becoming addicted have now given in out of boredom. 
Catch up on your favorite YouTubers
Youtubers have become the new celebrity, and being in quarantine is not slowing them down. If you are normally too busy to watch because of school, then a statewide quarantine may be the perfect time to catch up on all of the videos you've been missing. All of the biggest personalities on the platform have a steady stream of content coming while everyone is stuck in their homes. 
Listen to podcasts
Podcasts are a really interesting way for people to hear others' viewpoints. A lot of times, podcast hosts will include special guests for interviews and it's really fun to listen to an honest, unedited interview. Also, they are usually decently long which is perfect when everyone is drowning in down time.