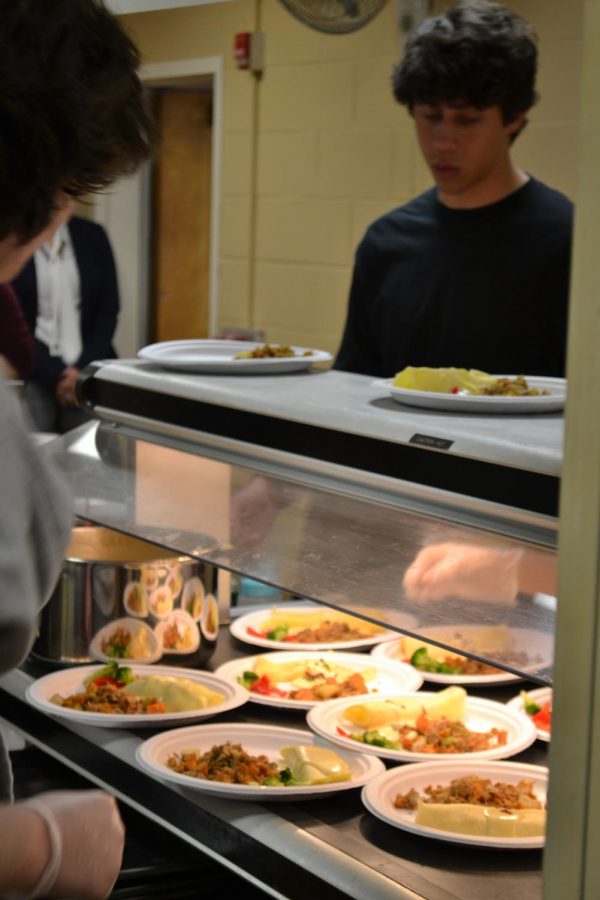 The smooth bass of the saxophone filled the room as West Essex rang in the start of the holiday season on Wed. Dec. 4 with a breakfast for the local senior citizens. 
The music department was a prominent feature of the breakfast, with entertainment by the choir, No Girls Aloud, the band and the jazz band. The performances were composed of weeks of preparation and practice. Small details such as the number of kids in each group played a huge factor in the choosing of the songs. 
"I try to look for music that is going to match the size of the group," choir director Donna Mateyka said. "This year I have 19 guys in No Girls Aloud; that's a large group so I can find music that maybe is a little bit more complex and instead of three-part harmony, I can go to four-part because I have enough voices to cover it."    
The culinary preparation for the breakfast started weeks prior to the event. Numerous factors, such as the skills of students and the type of food preferred by the senior citizens, were taken into account. Students also decided small details such as the color scheme, ultimately making the breakfast a collaboration across the board where students' skills flourish. 
"I think the breakfast provides a platform for the students to share their skills and talents so that it kind of is spread outside the classroom," culinary teacher Ashley Ricart said. "Instead of just the individual tasting their own food, there's a broader audience to taste the food." 
The overall reception of the breakfast was extremely positive. However, the experience of giving back to the community is what embodies the spirit of the holiday season for students. 
"I love giving back to the community," senior Mike Weisberg said. "It actually makes me even happier."