Bankrupcy brings an end to Forever 21
Fast-fashion clothing chain Forever 21 announced on Sept. 29 they were filing for bankruptcy. After multiple mistakes and a huge lawsuit, the trendy store has decided to close 350 stores around the globe, 178 of them in the USA. N.J. alone owns 18 of these stores. Hours after seeing the letter to the shoppers, customers are not very pleased. 
"It seems like they are trying too hard to have a certain 'style' but don't know how to. The bankruptcy wasn't a shock to me." Sophomore Victoria Roccasanta said. 
In 2018, Forever 21 started closing a number of stores in Europe and North America due to a decrease in net sales because of competing stores, such as H&M. This was one of the first issues that made the business start to go downhill. 
In a Business Insider article published on Oct. 1, 2019, it is explained that the competing stores had a more appealing style and attracted more shoppers. The retailer was losing more and more money and closed even more stores. 
When the public heard about the issues, customers from around the world stopped shopping at the store and had multiple complaints. 
"I'm not surprised. Their clothing started to go downhill and a lot of people I know stopped shopping there." Junior Amanda Jones said. 
The lack of effort put into the clothing and overpriced items drove shoppers even further away. 
"You pay more for poor quality clothing." Sophomore Nicole Ruddy said.
Later this year, after seeing the fashion retailer's newest advertisement photoshoot, pop artist Ariana Grande sued the company for using a "look alike model" and stealing her style from the music video for her hit "7 Rings", according to The New York Times. The ad made it look like Grande and Forever 21 were collaborating on a new clothing line, which was not the case. The company offered to work together, but Grande turned it down. Even after the rejection, the brand proceeded to copy her style and use it for their advertisement, resulting in Grande filing a $10 million lawsuit. 
The powerhouse company turned into a controversial mess in the matter of a year. The store is struggling financially and creatively, creating this huge downfall. 
From the loss of business to the lack of quality, Forever 21 is heading toward a rough future. 
Behind the Byline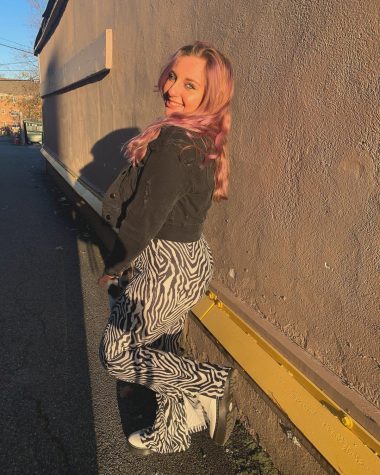 Ally Uhlendorf, Lead Features Editor
Ally is a lead features editor for the 2020-2021 Wessex Wire staff. She has a love for writing and reporting, especially in Features and Arts & Culture. In her free time, she is either singing, listening to Harry Styles, or hanging with her friends. Fun fact: If you get her a caramel iced coffee from Dunkin she will love you forever.