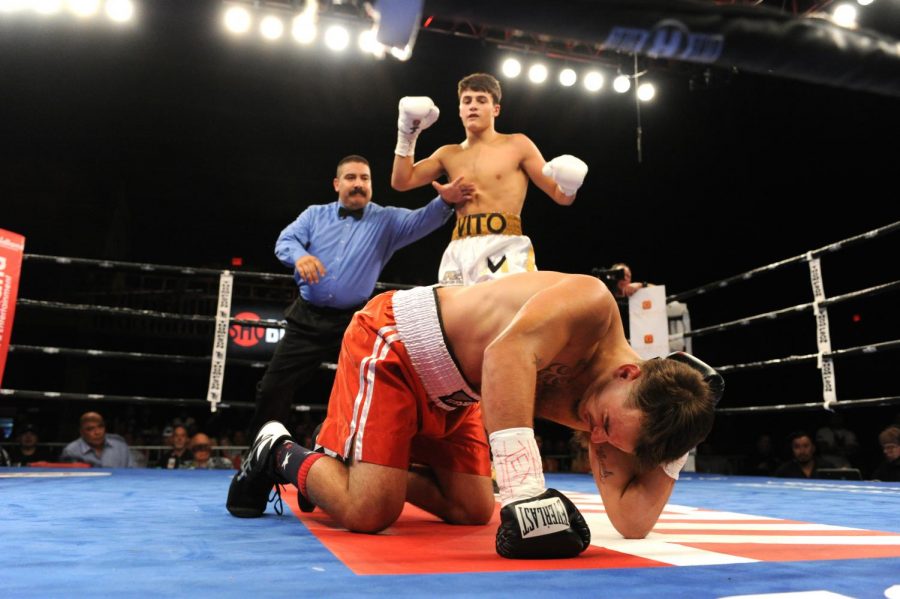 It's 7:42 a.m. Students are sitting in their classrooms running off of little sleep struggling to keep their eyes open. Vito Mielnicki is not like everyone else. He has been up since 4:30 a.m.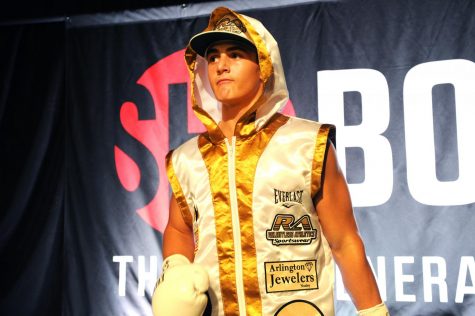 That is how every day starts for Vito. He wakes up at 4:30 and by the time he gets to school, he has already completed an hour and 15 minute training session. After school, he only has time for a quick nap before he is back to work at the gym. The cycle repeats itself, day in and day out: "Go to the gym again at 6 or 6:30 and come home, do my homework and then just repeat it," Vito said.
Vito has been boxing since he was 7-years-old and stuck with it due to the tremendous progress he had made. His love for the sport and his skills were both growing. When he was 14, his potential really started to shine through.
"Once I realized I was winning big tournaments, I realized I could do it for a living," Vito said.
At this point, boxing was becoming more than an after-school activity. It was evolving to be an important part of Vito's life and opening up numerous opportunities for him.
"In Jersey, no one has ever gone pro at 17, so I had to get the state athletic commission to give me a consent form," Vito said.
The commission recognized Vito's amateur background and felt compelled to give him the consent to fight. His switch from an amateur boxer to pro made history in New Jersey.
Vito's pro debut took place right in New Jersey at the Prudential Center on July 13. He knew that he would be surrounded and cheered on by his friends and family, he said, so he felt confident in the days leading up to the fight. He stuck to his traditional training routine, but increased the rigor after turning professional. Vito's success in this fight brought his record to 1-0.
Coming out of his pro debut with a victory was exciting, but more and more hard work would have to follow. "It has become a lifestyle," Vito said.
Boxing does bring some challenges into Vito's life, the most prevalent being time. He is always thinking about training and making weight, and sometimes does not have room for leisure in his life.
"Sacrificing time, not hanging out with your friends after school," Vito said of the difficulties of boxing. "With boxing, you have to love the whole part of it or else you won't succeed in it."
Following his first victory came more success for Vito. His second fight took place in Midland, Texas. Vito gained his second victory by dropping his opponent twice in the first round.
On Oct. 26, Vito participated in his first fight under the Premier Boxing Banner. This was his third fight since he has become a pro. He is constantly working with his trainers to strengthen and condition, and knows he has his team, manager and extremely supportive family behind him.