Sleep-away camp creates best friends and lasting memories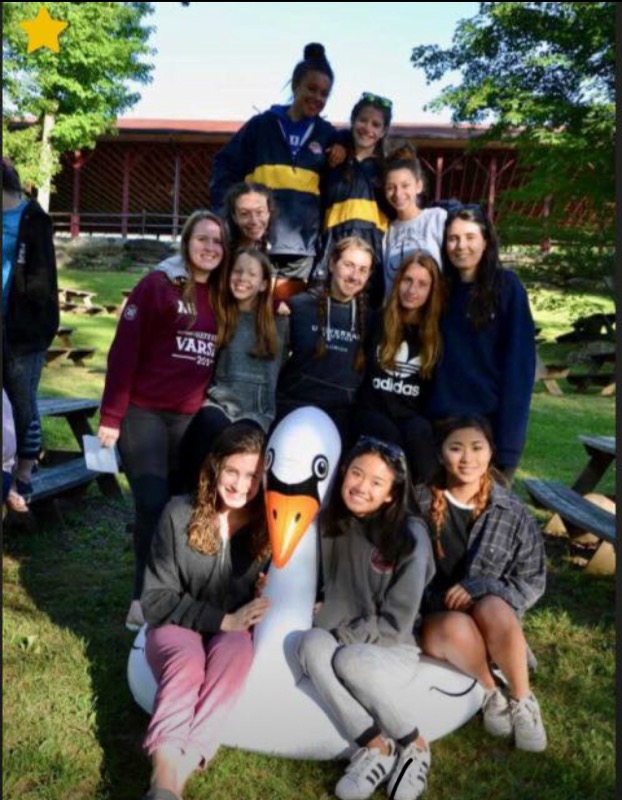 Most people who have been to sleep-away camp can tell you that there's nothing like it. People consider their camp to be a second home, and a place where they feel comfortable and happy 24/7. However, a lot of non-campers seem to be puzzled by the idea of leaving home for seven weeks at such a young age.
"I think I wouldn't like sleep-away camp because I get homesick easily," Junior Ashley Thomas said. "For me, the fun wouldn't be worth it."
But anyone who has been to camp can say that it has been one of the best decisions they've ever made. During a stressful school year, knowing that you will return to your second home is comforting. Being able to text your camp friends when people at home are bothering you always makes you feel better.
In camp, you are in a bunk with 8-20 boys/girls for seven weeks, so it's basically like having a sleepover every night. When you are young, nights consist of running to other people's beds and telling funny stories in the middle of the night. Days consist of trying new activities and opening yourself up to things you've never done before. When you get older, camp becomes about sneaking out, meeting boys/girls, and being rebellious and absolutely crazy with your best friends.
"I love camp because it just feels like home,"Junior Natalie Caine said. "There is never a moment when I'm not laughing or having fun. My camp friends are really my best friends." Caine attended Camp Mataponi for 6 summers.
Not only is camp full of pure enjoyment, but the lessons it teaches cannot be learned anywhere else. Being somewhat alone for several weeks teaches you to be independent and is perfect preparation for college. It teaches you how to live with people who you might not like, or may not have the same habits as you. It opens you up to new types of people and situations, and is a break from the stress of the everyday world.
Behind the Byline
Amy Grunther, Arts & Culture Editor
Amy Grunther works for The Wessex Wire. 
Amy loves performing on stage and singing. Her favorite activities include shopping, watching Glee and Supernatural and she has recently developed a Harry Potter obsession. Amy spends her time watching funny Instagram videos and goes on a three hour YouTube binge everyday.
Fun Fact: Amy wants to make the saying "Pura Vida" a thing in America.