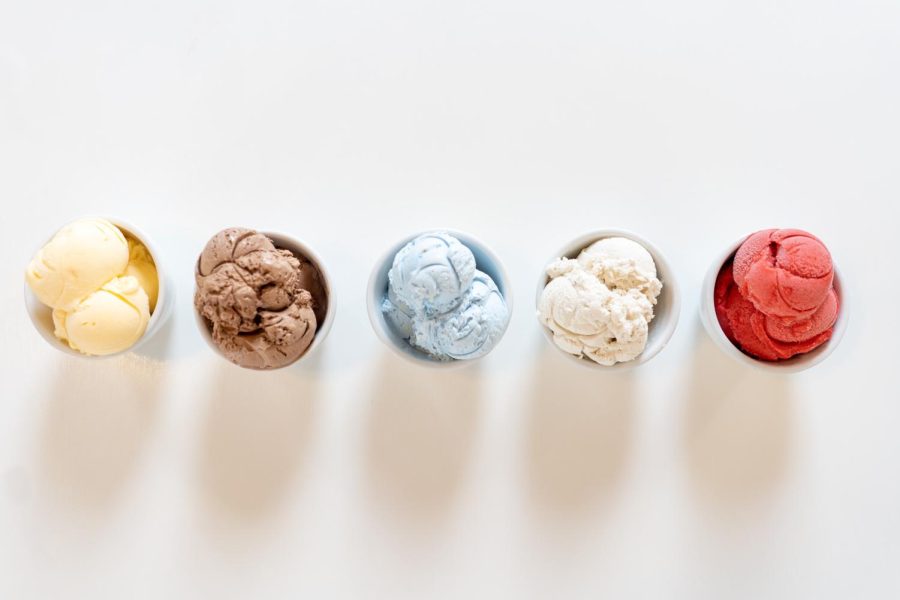 Photo courtesy of Courtney Cook/Unsplash
Warm weather and hanging out with friends pairs perfectly with ice cream. With summer right around the corner, knowing the top five ice cream places in the area is a necessity. Whether you're in the mood for regular ice cream, soft serve or a milkshake, any one of these spots can brighten up your day. 
#5: Magic Fountain (Summit)
Going to Summit for ice cream may sound excessive for those who live in Fairfield and North Caldwell, but for those in Roseland and Essex Fells, it truly is not that far away and is definitely worth it. Magic Fountain is right near the Short Hills Mall and makes the perfect post shopping treat. It has an old school style walk up window with tables to sit at and enjoy the treats. They have everything from hard ice cream, soft serve, milkshakes, italian ice, gelato, slushies, floats, freezes, sundaes and novelties. 
#4: Applegate Farm (Montclair)
Applegate Farm has been around since 1848 and the original farm house has stood on the property since the Civil War, lending historic charm to a location that's survived for many decades through years of American history. Walking up to the window to order presents endless choices and they are all so good. They serve both hard and soft ice cream as well as shakes, sundaes, splits, cakes, pies and novelties. The old farm charm while having some ice cream is so quaint. The nostalgia this place has to offer is why it is a must.
#3: The Scoop Coop (East Hanover)
The Scoop Coop is hands down the best place for soft-serve ice cream. It is another walk up window to order that has a black board style menu. There are a few benches to sit on and enjoy the weather while having ice cream or a car with air conditioning is good too so it doesn't melt. Beyond the top-notch soft serve, their sundaes and regular ice cream are worth the trip. It is cash only, so be prepared, but their quick, attentive service and phenomenal flavors more than make up for it. 
#2: Guerriero Gelato (Caldwell)
Better known as Gelottis, Guerriero Gelato is a staple ice cream place for members of the West Essex community.. They have excellent ice cream, a fan favorite being cookie monster.This is vanilla ice cream dyed blue with Oreos and cookie dough added into it. They also have mini ice cream sandwiches as well as mini ice cream cones. They have everything from hard ice cream, soft serve, italian ice, gelato, milkshakes and mini ice cream sandwiches. There are both indoor and outdoor seating to sit and enjoy!
#1: Falls Creamery (Little Falls)
Falls Creamery is a walk in old fashioned ice cream shop right off of Main Street in Little Falls. It is not a far drive from any of the four West Essex towns and has delicious treats. They carry soft-serve ice cream in both chocolate and vanilla. All of their hard scoop ice creams come from Gifford's of Maine and are the highest quality available. Other than the original ice creams, they also have ice cream cakes, ice cream sandwiches and pies. There is a table inside for seating as well as tables and benches outside. Falls Creamery is overall a great place to go with anyone to enjoy your favorite treats.