Big names rocked the stages for Coachella 2022
Harry Styles, Billie Eilish and the Weeknd – some of the biggest names in music headlined Coachella, the two-weekend California music festival, the last two weekends in April. Whether it was their killer vocals or their surprise guests, the fans absolutely adored their performances. Here's a quick look at what these three brought to the stage.
PARTY AT HARRY'S HOUSE: From his outstanding outfits to his lively dance moves, Harry Styles knows how to have a good time. As the headliner, he got the night started with his newest single, "As It Was," while he rocked a shimmery, rainbow jumpsuit covered by a black fur coat. Styles followed this with songs from his first two albums, "Harry Styles" and "Fine Line," and additional songs from his upcoming album, "Harry's House." His first guest of the festival was Shania Twain, with whom he performed "Man I Feel Like A Woman" along with "Still The One." Styles ran out in a pink cowboy outfit with strawberry patches on the front and his initials embroidered on the back, shocking the crowd for weekend two. This was covered with a fluffy, pink coat to match his second special guest: Lizzo. The second night's set list was almost the same, aside from Styles adding his unreleased song "Medicine" and "I Will Survive," a cover that he performed with Lizzo. She also joined him in singing "What Makes You Beautiful," his first hit with his old band "One Direction."
"I absolutely loved his performances this year and I was extremely impressed," freshman Mia Paxson said. "His outfits were definitely my favorite part."
BILLIE'S STRANGELY ADDICTING SHOW: In her graphic tee and pink boots, Billie Eilish rocked her performance during weekend one. She opened up with her hit single, "Bury a Friend," followed by the electric pulse of "My Strange Addiction." She was later joined by renowned artist Khalid to perform their joint song, "Lovely." She then performed a few singles from her most recent album, "Happier Than Ever." This included her mellow singles, "Billie Bossa Nova" and "Your Power," as well as her groundbreaking song, "Happier Than Ever." Eilish then brought out Gorillaz member Damon Albarn to perform her hit song "Getting Older" as well as Gorillaz's "Feel Good Inc." For weekend two, Eilish wore an all black outfit to perfectly match her jet black hair. Similar to Styles, she had an almost identical set list for both weekends; however, she was joined by Paramore's Hayley Williams during her last set to perform Hayley's 2007 hit, "Misery Business."
"Billie has grown so much as an artist and her performances are so enjoyable," sophomore Josie Duva said. "I was in shock when Billie brought out Hayley. She was my favorite singer as a young child and seeing her sing Misery Business again was a nostalgic dream come true."
THE ENDLESS WEEKND: DJ group Swedish House Mafia along with electric performer the Weeknd, put on their first performances since 2012, opening the final night of both weekends. They began with Rage Against the Machine's "Killing in the Name" and their own "Don't You Worry Child." Joined by the Weeknd in a full black outfit with a strong, army-like vest on top, He showed off his vocals with "Sacrifice," and "Can't Feel My Face," bringing up the energy surrounding him. He followed with his more popular tunes, "Blinding Lights" and "Starboy." The Weeknd did not forget to add some of his older hits, pleasing his older fans with "I Feel It Coming," and "The Hills."Much like the previous weekend, Swedish House Mafia and the Weeknd came out in all black outfits for their final set of the festival. With Swedish House Mafia's amazing beats and the Weeknd's shocking vocals, there was nothing not to love about this collaboration.
"The Weeknd's live vocals sound just like the recorded songs, showing his extreme talents," sophomore Thomas Zak said. "They all engaged with the audience very well."
From their shocking special guests to their amazing set lists, all three Coachella headliners had unforgettable performances. Whether you're a fan of Styles, Eilish, the Weeknd or Swedish House Mafia, the festival was definitely one you didn't want to miss.
Behind the Byline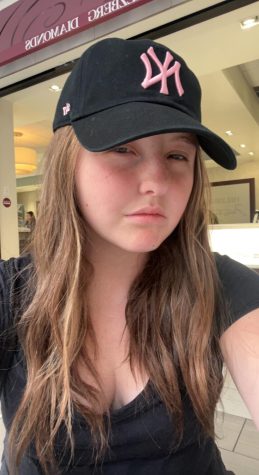 Sophia Nicholls, Arts & Culture Editor
Sophia Nicholls is a 2022-2023 Arts and Culture Section Editor for the Wessex Wire. She plays softball and likes to spend time with her friends and family. Her favorite artist's are Harry Styles and Taylor Swift, and her favorite show is "Pretty Little Liars".