4 students killed in Michigan school shooting
On Tuesday, Nov. 30 students at Oxford High School in Detroit, M.I. were rushed to safety after they heard the sound of gunshots in their school. Students and teachers barricaded all doors, immediately worried for their lives. In just five minutes, the shooter had killed four students and left several others in critical condition. The suspected shooter was a sophomore of the High School.
The suspect, Ethan Crumbley, used his fathers gun as his weapon, which was suspiciously purchased four days before the fatal shooting. Crumbley will be charged as an adult in trial and it is still in question on whether or not the parents are going to be charged.
According to the New York Times, the casualties who were identified were Hana St. Juliana, 14; Madisyn Baldwin, 17; Justin Shilling, 17; and Tate Myre, 16, who died in a sheriff's squad car while on the way to a local hospital. In addition, there are three people in serious condition and one in critical condition. There was one adult who got shot in this tragic event, a 47 year old teacher, and he has been discharged from the hospital safely.
Authorities are working to identify the motive for the shooting. They are trying to determine whether or not this was planned. The school and families are grieving for those who were lost.
Behind the Byline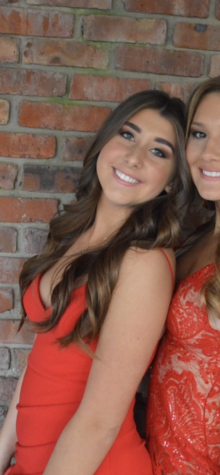 Jessie Faloni, Visual & Social Media Editor
Jessie Faloni is a correspondent for the Wessex Wire. She enjoys being with friends and family, going to the beach, and traveling. Her two favorite shows are The Vampire Diaries and Gossip Girl.