Girls Soccer makes history with American Conference win
Building upon strong seasons over the past two years, the West Essex Girls Soccer team finally made their well-deserved mark, winning the top division in the Super Essex Conference for the first time in school history. The team claimed this record after a 5-0 thrashing of Livingston at home, giving them strong momentum for the state tournament.
Coach Robert Faggiani said the team's consistency was the biggest reason for their leap forward this year.
"I gotta give credit to the players," Faggiani said. "They're doing a great job, staying positive, working so hard in practice and games. I think we've done a pretty good job of staying consistent, working hard and playing good soccer."
The goal for the team coming into the season was to compete with the biggest schools to try to win the conference, something the team certainly achieved.
"This is my third year coaching at the varsity level with the girls and we've always wanted to be in the upper conference and play teams that are a lot bigger than us, school wise," Faggiani said. "To make [this goal a] reality this year has been awesome. The girls are so excited."
The team is led by senior captains Lauren Geiger, Remi Goldstein and Molly Simon who provide consistent energy and motivation. 
"Our senior class has been very influential on the younger players and picked us up as a whole team," Faggiani said. "It's tough to name one player, because as a team, we've been working so hard and there are contributions being made all over the field."
 Geiger leads the team with eight goals and eight assists, while junior goalie, Ella Clausi has been superb in the backend with 107 saves this season. From Clausi, to the defense, to the mids, to the offense, there is not one weak spot on the team.
The girls faced off against Randolph in the first round of the state tournament Nov. 2 and in a team effort, emerged victorious 1-0 with senior Abby Azzinari scoring the lone goal. In addition to making history with their first place title in the American Division, the girls aren't done yet. They look to continue their success thus far against Old Tappan on Friday in the second round of the state tournament. 
Behind the Byline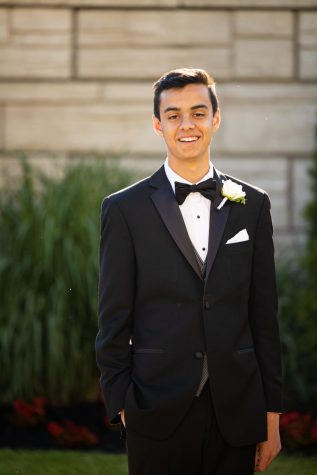 Curran Rastogi, Managing Editor
Curran Rastogi is a Managing Editor for the Wessex Wire. He runs cross country in the fall and plays golf in the fall. Fun Fact: He met Devin McCourty and Logan Ryan in a hotel lobby.