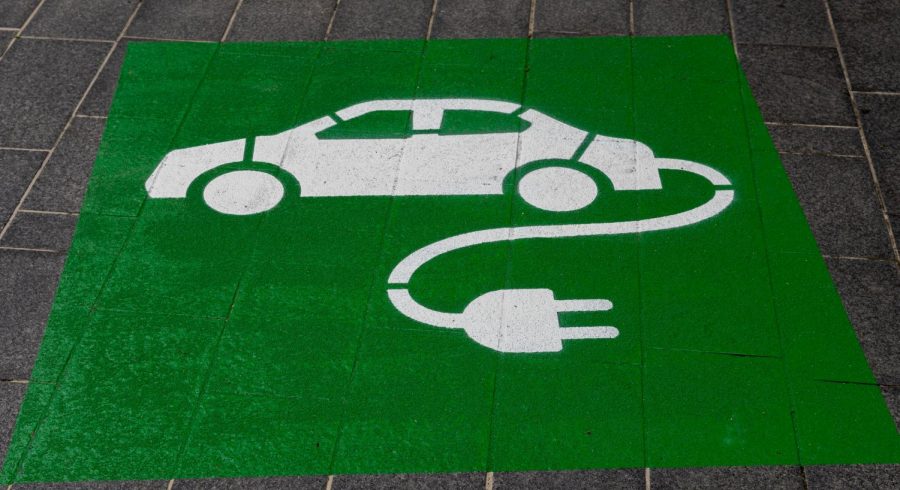 Photo courtesy of Michael Marais from Unsplash
It's almost guaranteed that anytime you go out, you will see a Tesla somewhere on the road. Tesla is currently the fastest growing brand worldwide and the leading electric vehicle brand. Having an electric car is the new and cool trend to follow. Besides the sleek look of it and the chance to boast saying "I have an electric car", electric vehicles are majorly environmentally friendly. With General Motors' Chairman and CEO Mary Barra's statement, "Climate change is real, and we want to be part of the solution by putting everyone in an electric vehicle," automakers are pushing forward with a bold initiative, promising a change for people and our environment.
The big U.S. automaker, General Motors, is responsible for the manufacturing of the four automobile brands: Chevrolet, Buick, GMC and Cadillac. They vow to eliminate the mass production of gasoline and diesel light-duty vehicles by 2035. "As one of the world's largest automakers, we hope to set an example of responsible leadership in a world that is faced with climate change," Barra said. This represents the turning point of the American automobile and looks to be promising for the future of the climate, since transportation is responsible for an estimated 28 percent of total U.S. greenhouse gas emissions. This means that around 24 pounds of carbon dioxide is emitted for every gallon of gasoline, according to Union of Concerned Scientists. These greenhouse gases trap heat into the atmosphere, contributing to global climate change.
General Motors isn't the only manufacturer planning to go greener. Car companies such as Audi have big plans for the upcoming years. The Audi Q4 e-tron is planned to be on the market in 2022, as well as the Audi e-tron GT, as seen in "Avengers: Endgame" as Tony Stark's car, planning to be on the market this year. Audi claims the GT will be capable of 249 miles on a single charge, estimating to cost roughly $163,000. Americans seem to be in favor of these shifts in the vehicle economy, as electric cars give the impression of only positive outcomes.
"Electric vehicles are the future," Brian Pawlowski, an EV owner, said. "As an owner of an EV, I believe that they are superior to internal combustion vehicles in every way. As a Tesla owner, I am proud that an American company is leading the way with innovation and sustainability."
Currently, electric vehicles make up three percent of global car sales. It's estimated that by 2040, 67 percent of municipal buses, 47 percent of two-wheeled vehicles and 24 percent of light commercial vehicles will be electric, PV Magazine claims. The world as we know it is finally evolving to a hopefully cleaner future, starting with solutions that vehicle companies such as Tesla have proved can be done.